How To Cancel Avast VPN Subscription
If you want to cancel your Avast SecureLine VPN, in this article, we will guide you step-by-step to take the necessary action. Whether you no longer need Avast SecureLine, or you think it's not the best value for money, luckily, there's an easy way to opt-out and stop getting charged unnecessarily. You will see three cancelation tutorials for Desktop, Google Play Store, and App Store. Navigate to the right guide.
Avast develops cross-platform security solutions for Windows, macOS, iOS, and Android. You have probably heard of Avast antivirus solutions, as they have been around for quite some time. But SecureLine is not what Avast is known for since virtual private networks are not its specialty. After showing how to cancel your Avast VPN subscription, we will introduce you to a better and cheaper alternative. Read on!
You should always cancel your Avast subscription prior to your next due date to stop getting charged. Although you always get notified in advance by mail, it's wise to know when your billing date is. Your billing date depends on the type of subscription you have. If you have 1, 2, or 3-year plans, you should take action 15 days before the beginning of the next payment period. For monthly plans, the billing date is two days before the next subscription starts. Free trials, however, can be canceled on the last day of their period.
If you are about to finish your free trial, you would better cancel it before it ends. Otherwise, you will be charged for the following period on the final day of the free trial.
Get VPN Unlimited NOW
Change your IP address and get protected.
Note: VPN Unlimited is also available as a part of the MonoDefense® security bundle.
How to Cancel Avast VPN on Official Website
1. Go to https://id.avast.com/sign-in and sign in to your Avast Account.
2. Select the Subscriptions tile as shown below.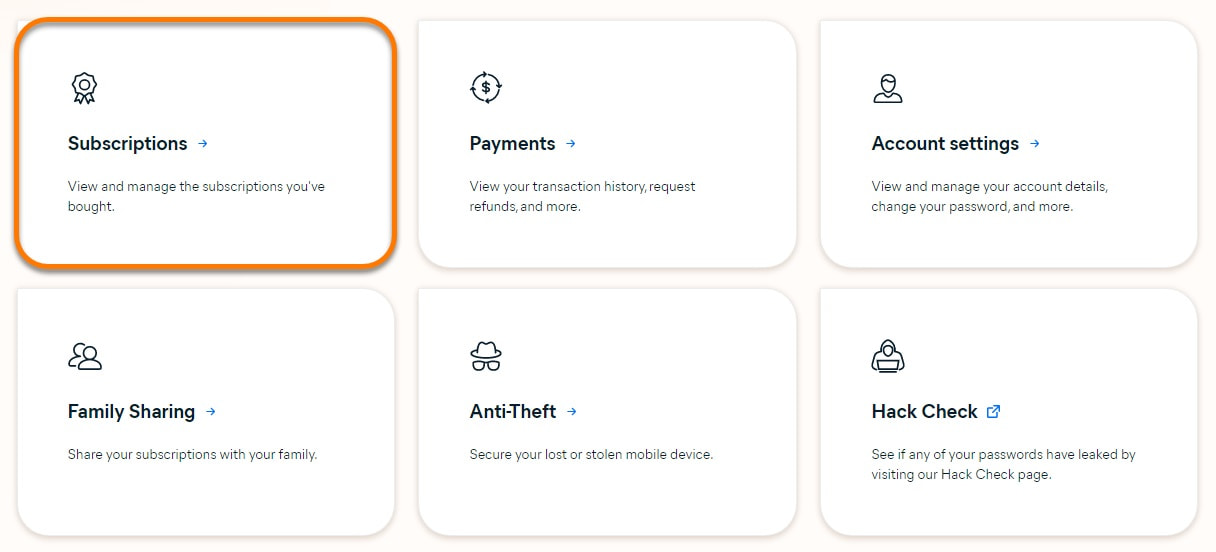 3. Choose Unsubscribe below SecureLine.

4. Click Continue and then follow the consecutive instructions to complete the cancellation. More specifically, you get prompted to optionally give a reason why you wish to end your plan.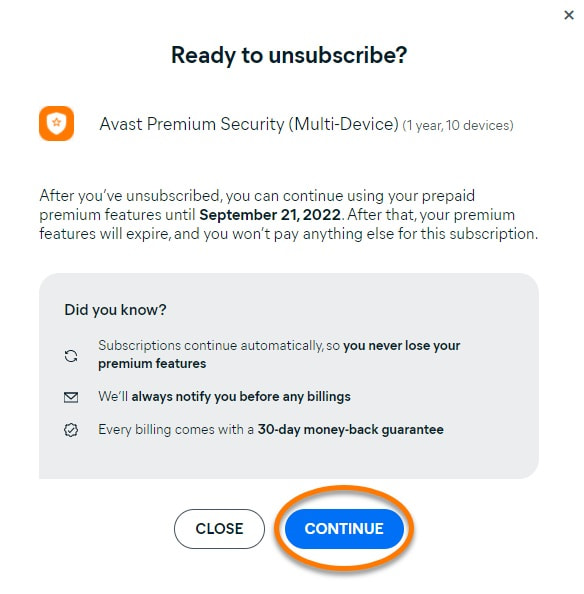 You have now successfully canceled your Avast subscription. Check your inbox for a confirmation email.
Get VPN Unlimited today and encrypt all your data
How to Cancel Avast VPN on Google Play
Make sure to log in with the Google Account that you used for Avast. Choose the Play Store icon on your device and follow the steps below.
1. Tap your profile image and choose Payments and subscriptions.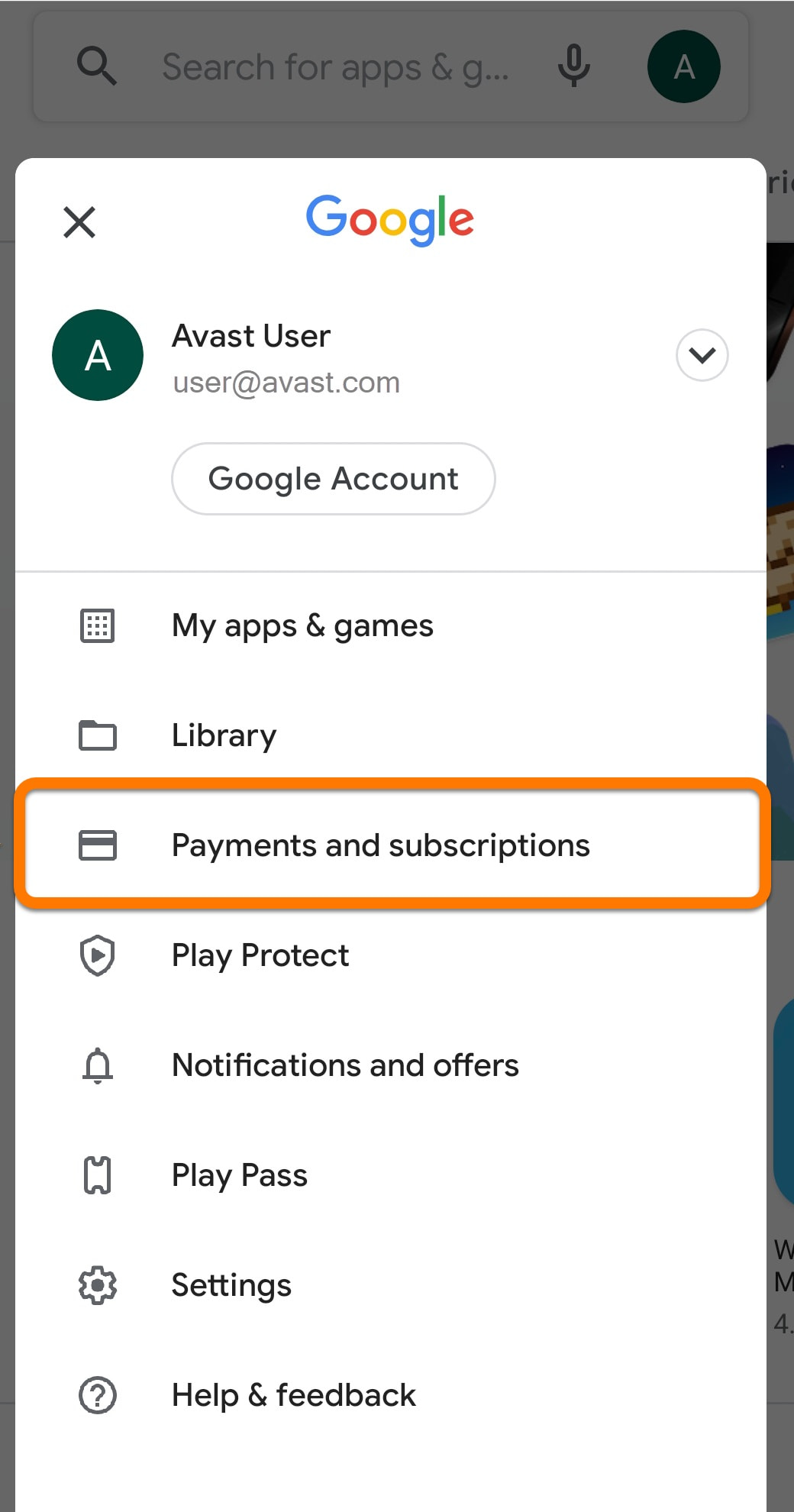 2. Select Subscriptions and choose the SecureLine and Tap Cancel subscription.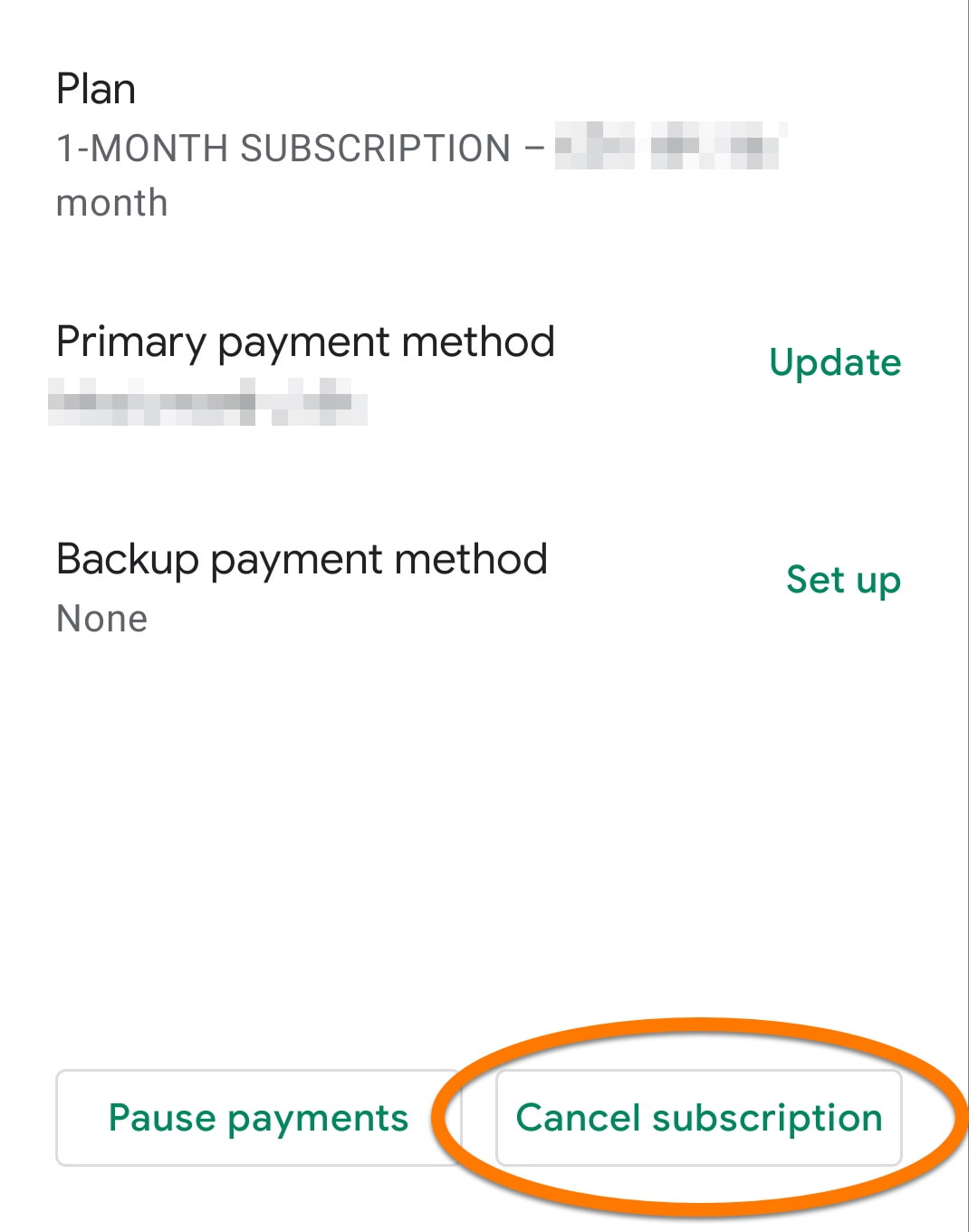 3. Google Play Store may offer you to pause your subscription. Tap No Thanks for confirming you want to end it.
4. Optionally, select a reason for your decision for cancelation or tap Decline to answer. Then select Continue.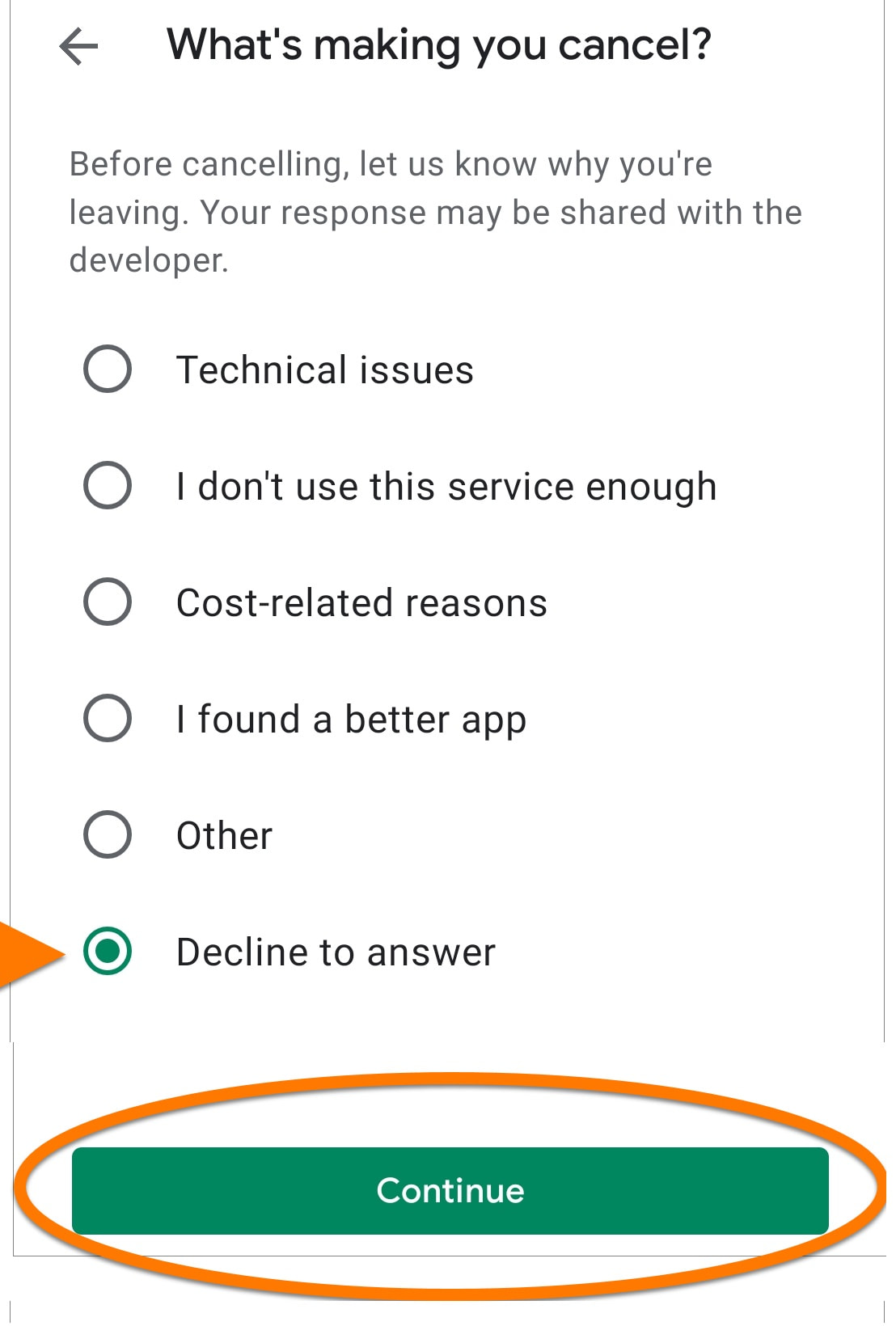 5. Lastly, select Cancel subscription again to confirm. That's it! In a few minutes, check your inbox for the confirmation of your cancelation.
How to cancel Avast VPN on App Store
First, ensure you are logged in to the App Store using the Apple ID that you applied to buy your service.
1. On your Home screen, select App Store. Then, choose your profile picture and tap Subscriptions.
2. Select SecureLine VPN Proxy.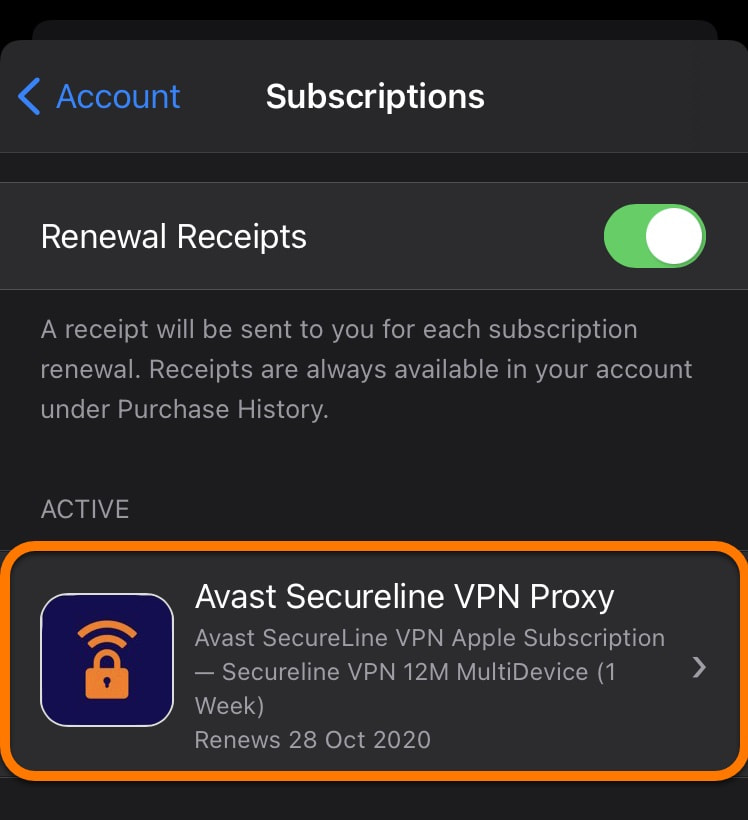 3. Tap Cancel Subscription. Next, Tap Confirm to confirm the cancellation. You will receive a confirmation email in a few minutes.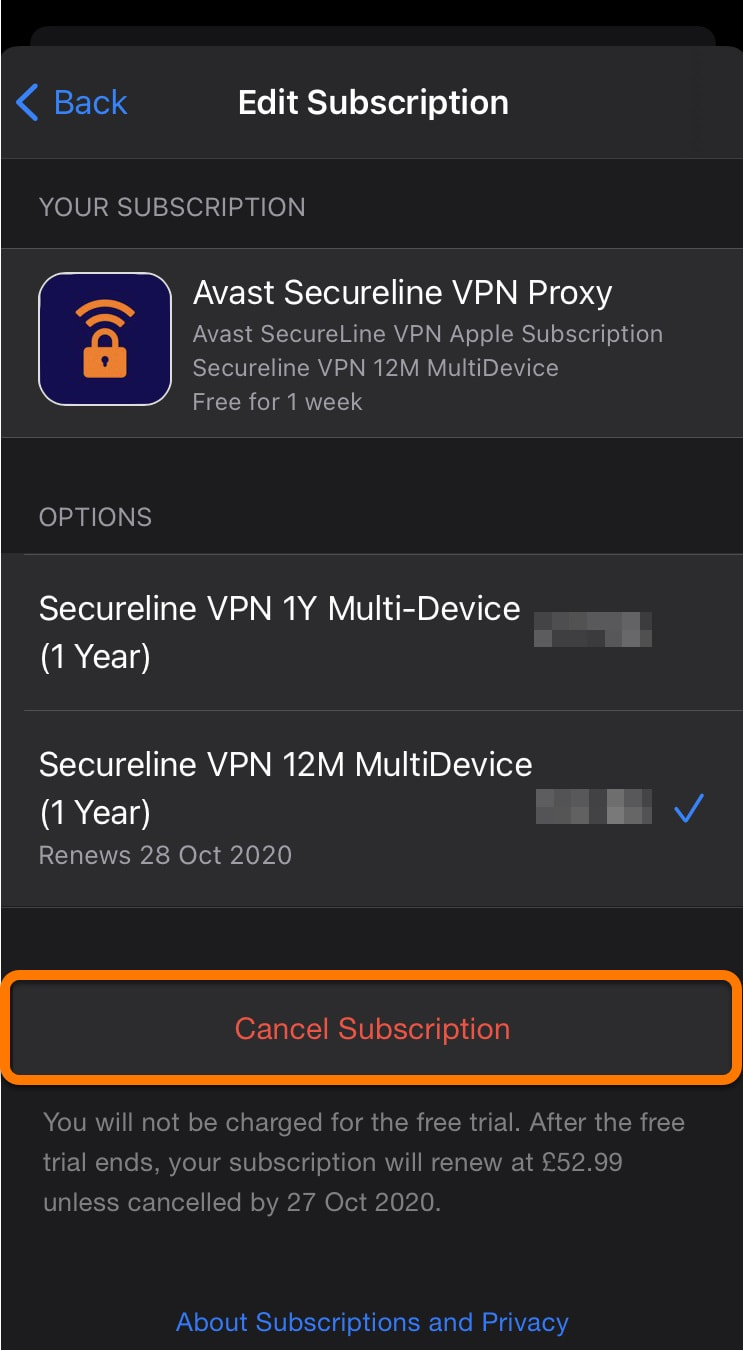 After you cancel Avast, You can continue to use it until the end of the current period. You are NOT entitled to any refund for the unused portion of your subscription.
Best Avast VPN Alternative
VPN Unlimited is an excellent alternative to SecureLine as it provides much more for less. It offers lifetime plans for a very affordable price; you pay only once and enjoy unlimited access. VPN Unlimited plans are cheaper than those of Avast VPN, offering service for the same period. Feel free to check out the Pricing page.
Moreover, you can benefit from a much larger number of locations on VPN Unlimited. It offers servers in over 80 locations around the world.
Additionally, with one subscription, you can use VPN Unlimited on an unlimited number of devices.
VPN Unlimited provides additional services for the most demanding users. These extras include Personal Server & IP options.
And last but not least, VPN Unlimited offers exciting payment methods as well as occasional sales and promotions. Don't hesitate to give it a try!
Download VPN Unlimited Now
Take your online freedom back with VPN Unlimited!