Electronic Bill Payment: The Most Secure Way to Pay Bills

Updated on July 13, 2021: From now on, traffic filtering, malware protection, and suspicious DNS activity blocking are available as a part of the separate DNS Firewall app.
Updated on Mar. 22, 2021
Bills are among the most boring and painful responsibilities ever. Alas, being a grown-up has its price and we have to pay the bills, like it or not. Even worse, they need to know everything about bills to not lose money: payment options, their advantages, pitfalls, and so on. According to the ACI Worldwide statistics, nowadays about 8,2 billion bills (over half ) in the US are paid online. Since more than half of Americans prefer electronic payments, let's take a closer look at online payment.
In this piece we are going to consider the following questions:
What are electronic bill payments?
What risks online payments are fraught with?
How to protect your online bill payment with VPN Unlimited?
Keep reading to find it all out!
Considering the advantages of such payments and to provide you with some useful tips, first of all, we should figure out what an online bill pay is. In simple terms, online bill payment is a service that allows you to set up an online account and manage your bills. It could be anything - from your regular car loan payments to power bills. There are three ways to pay online: eBanking, via the biller's site, or with third-party services.
The first option is usually perceived to be the safest and most convenient one, as according to American Express Spending & Saving Tracker research, 57% of Americans keep their savings in banks and associate this with safety.
Also, you may see an EBPP acronym while making payments online. It stands for Electronic Bill Payment and Presentment and is a process of creating and delivering your bills. EBPP consists of two stages: reviewing your bills and transferring money.
Benefits and Risks of Electronic Bill Payments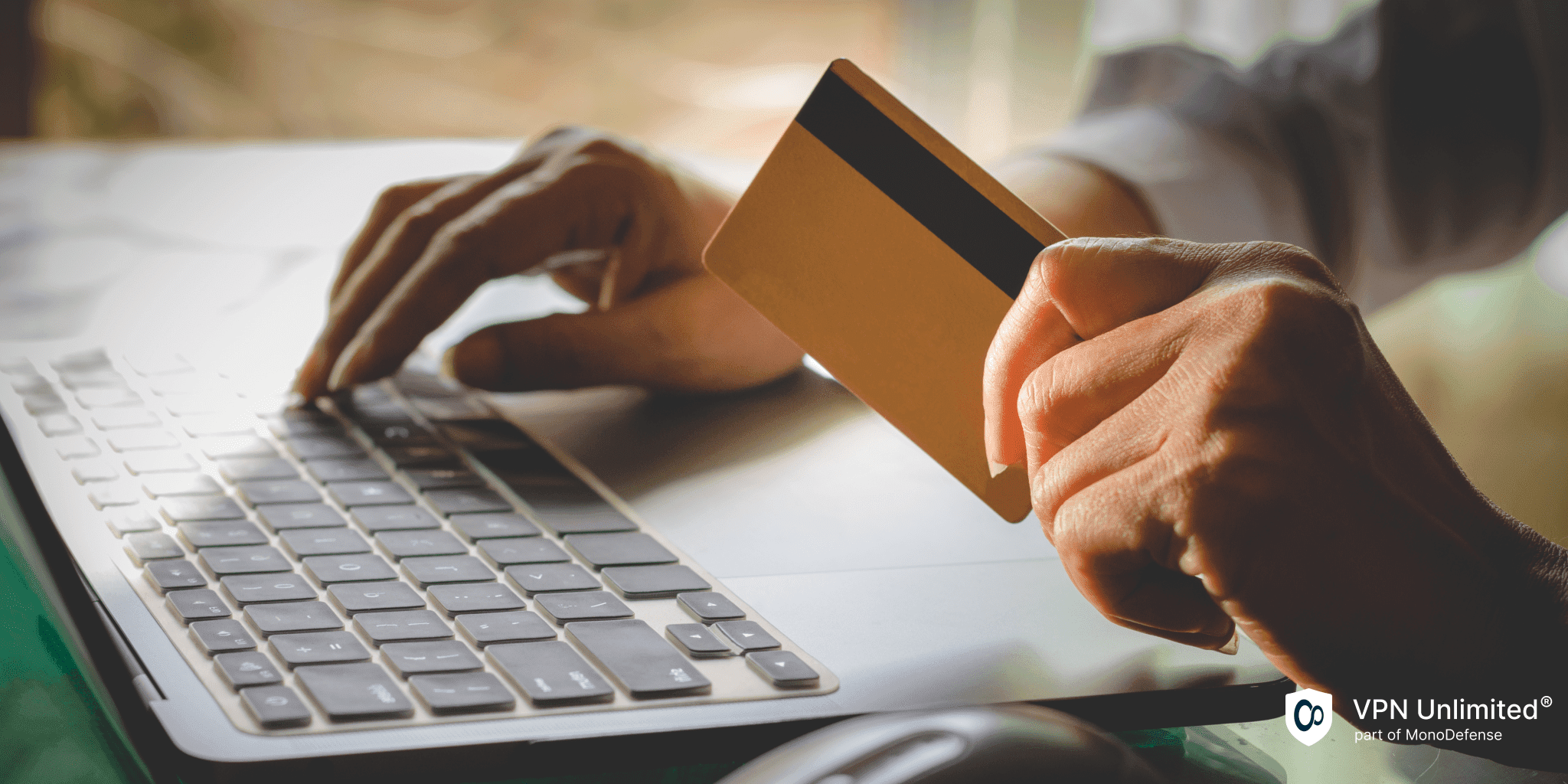 Advantages of internet transactions become more and more appealing for users. As CreditCards puts it, paying bills is the most popular type of payment on mobile phones (about 54%). And, of course, we all know electronic bills' benefits. They're convenient since most websites and online services accept payments by credit cards, Google Pay, and Apple Pay. They're swift because even if you recall your payments in the last ten minute, you can still make it right in time. Finally, they are organized and easy to manage. Whichever online method of electronic payment you choose, you'll be able to manage its history and sort it the way you need.
Another benefit is security, however, this one is somewhat disputable. Сomparing online payment to transactions which we take for granted, like paying with a credit card in shops, people are likely to think that a proper electronic payment system provides them with more protection. Sure thing, banking services certainly make promises about the high level of security and encryption. However, their protection is extended only to their website, not your device and entire network. They can't protect you from phishing, shoulder surfers, and other online and offline risks. Unfortunately, even the best protection on websites is rendered meaningless if your device gets hacked. So, additional measures are required when it comes to the security of your banking data.
Tips for Safe Use of Electronic Bill Pay
Cybercriminals have quite several methods and tricks on how to hack your phone or computer, so your private data risks becoming in danger. That's why taking precautionary measures becomes essential since your online payments are in the crosshairs of cybercriminals. Therefore, the security of your online transactions is definitely what you shouldn't forget about.
How to secure your bill payment process
Don't send anything about your bill payments by email to untrusted services and don't pay anything through links which they may send you. Stay sharp.
Use a Virtual Private Network service, like VPN Unlimited, that encrypts your internet traffic (including details of your payments) and ensures top-notch online protection. For instance, our versatile VPN solution implements a highly secure AES-256 encryption standard.
Do not enter your personal information on public computers or connect to unsecured public WiFi hotspots without VPN software turned on.
Log out of all your payment accounts after you're finished. Even on your devices.
VPN Unlimited VS Possible Security Risks
The first and foremost reason to use VPN services is online privacy and security. Our team makes every effort to ensure your safety and anonymity on the web. VPN Unlimited provides AES-256 bit encryption to secure your internet connection and keep your online activities safe from any third parties, such as cybercriminals, your internet service provider, hackers, snoops, or even the government.
The next reason to get VPN is so you won't have to worry about your confidentiality even when using unsecured WiFi hotspots. Our reliable VPN client encrypts both the incoming and outgoing traffic of your device and transmits it through a highly-secure tunnel that is established between your device and the World Wide Web. Thus, you become completely anonymous on the web: your actual IP address and real geo-location are replaced with virtual ones. Thus, you can surf the web anonymously and stay incognito on the internet.
Ensure your online privacy with VPN Unlimited
Protect your sensitive data with the bulletproof AES-256 encryption
Get top-notch protection while using public WiFi hotspots
Freely switch between different server locations to meet your needs
Gain secure and unlimited access to any websites and online services
Improve your online privacy and security with extra features
How to Get VPN Unlimited: Step-by-Step Guide
Choose your perfect VPN subscription.
Enter your email address.
Select the appropriate payment option in the Payment method section.
Click Proceed and follow the onscreen instructions to complete your payment.
Download VPN Unlimited on your device and enjoy top-notch online privacy.
Manuals on how to buy VPN Unlimited using different payment options