How to Set Up VPN on Your Mac

Updated on July 13, 2021: From now on, traffic filtering, malware protection, and suspicious DNS activity blocking are available as a part of the separate DNS Firewall app.
VPN Unlimited is a part of the MonoDefense security bundle
Lack of privacy online, risk of being hacked, annoying geo-blocking of websites and services – netizens are often faced with these issues nowadays. Using a Mac, you may wrongly believe that it's none of your concern and argue that macOS devices are generally quite secure. And it's partly true, but when it comes to online privacy and freedom, Mac users are in the same boat as owners of other devices.
Fortunately, there is a special tool that saves the day – a VPN service. What is a VPN? Why do you need it? How to choose and set up a VPN on Mac? VPN Unlimited team has prepared all the answers for you. Find them below!
What is a VPN
VPN stands for Virtual Private Network. This is a technology that lets you join a private network and routes all your internet traffic via a secure VPN tunnel. As a result, all data that passes between your Mac and the internet is encrypted and thus protected from hackers and other unwelcome parties.
Every time you log into your favorite social media, buy, or google something on your Mac, you're spreading your personal information across the internet. VPN anonymizes your online activities. This means you don't need to worry that your browsing is monitored or traced back to you.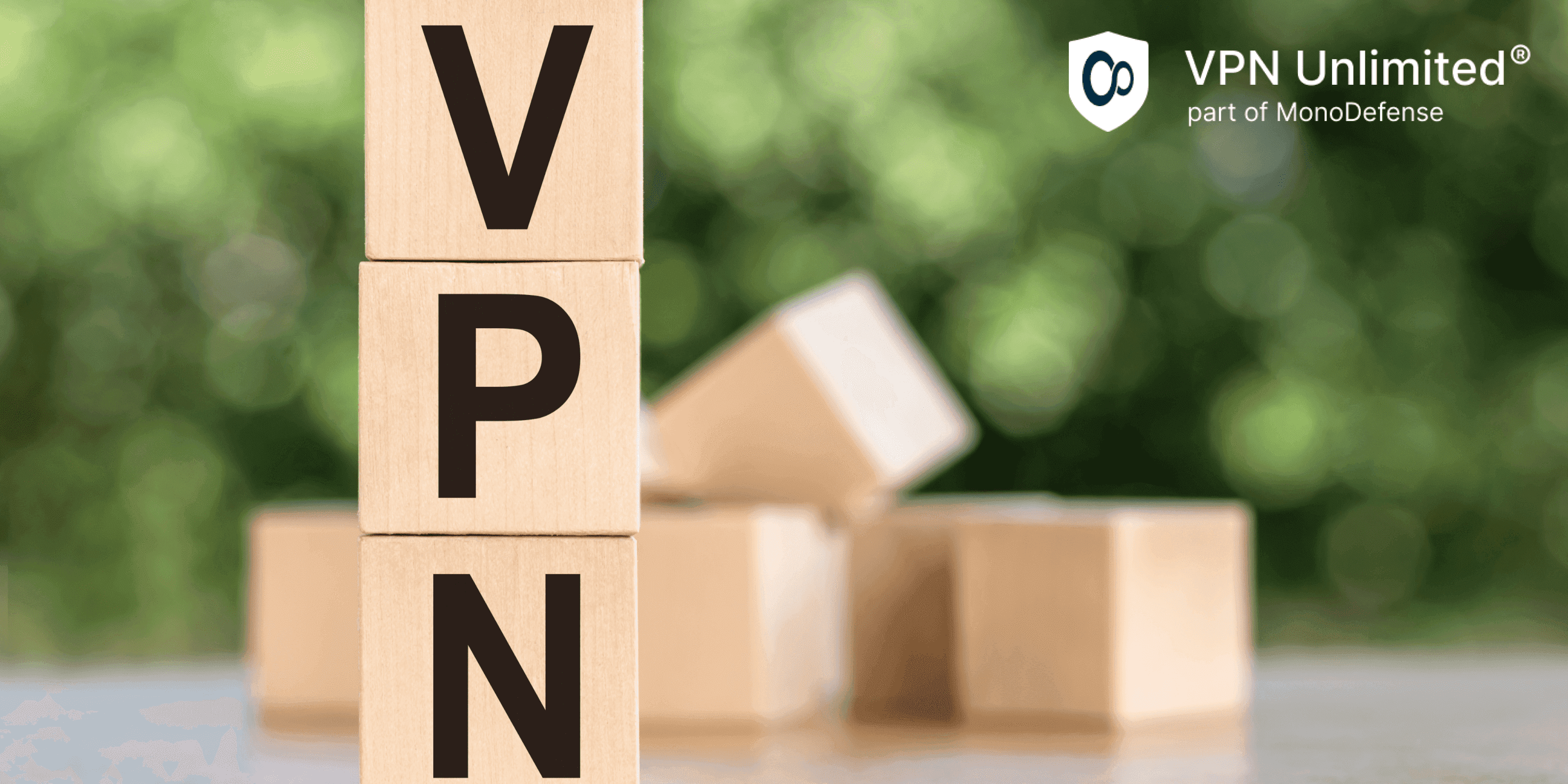 Why You Need to Set Up VPN for Mac
There are many good reasons to set up and use a VPN on your Mac:
Encrypt your traffic. Trusted VPN services, like VPN Unlimited, use super strong military-grade encryption algorithms to protect your data. Due to the encryption, VPN helps to stop web spies and hackers from getting to you.
It's especially important to use a VPN on your Mac if you often connect to public WiFi hotspots. Free WiFi networks are hotbeds for cybercriminals who try to snoop on your online activities, infect your device with malware, and steal your data.
Hide your IP address from websites. Your IP address is like a digital fingerprint that you leave on the websites you visit. VPN masks your real IP address and lets you use the internet anonymously. A VPN tunneling and masking your IP also protects you from spying and surveillance by your ISP, advertisers, and governments.
Bypass geo-blocks. VPN is an indispensable tool if you want to get unrestricted access to content. By routing your traffic via a remote server and providing its virtual IP, VPN makes it seem like you're actually in another location (the one that corresponds to the chosen server). Consequently, you can open the websites you want on your Mac and watch all your favorite movies and TV shows.
All in all, a reliable VPN is the best tool for anonymity, security, and access to global content on your Mac.
How to Choose VPN for Your Mac
Once you've made sure that VPN software offers macOS support, there are some other aspects to consider. While many providers offer strong encryption and servers in various locations, they differ in other areas, which include:
Zero-log policy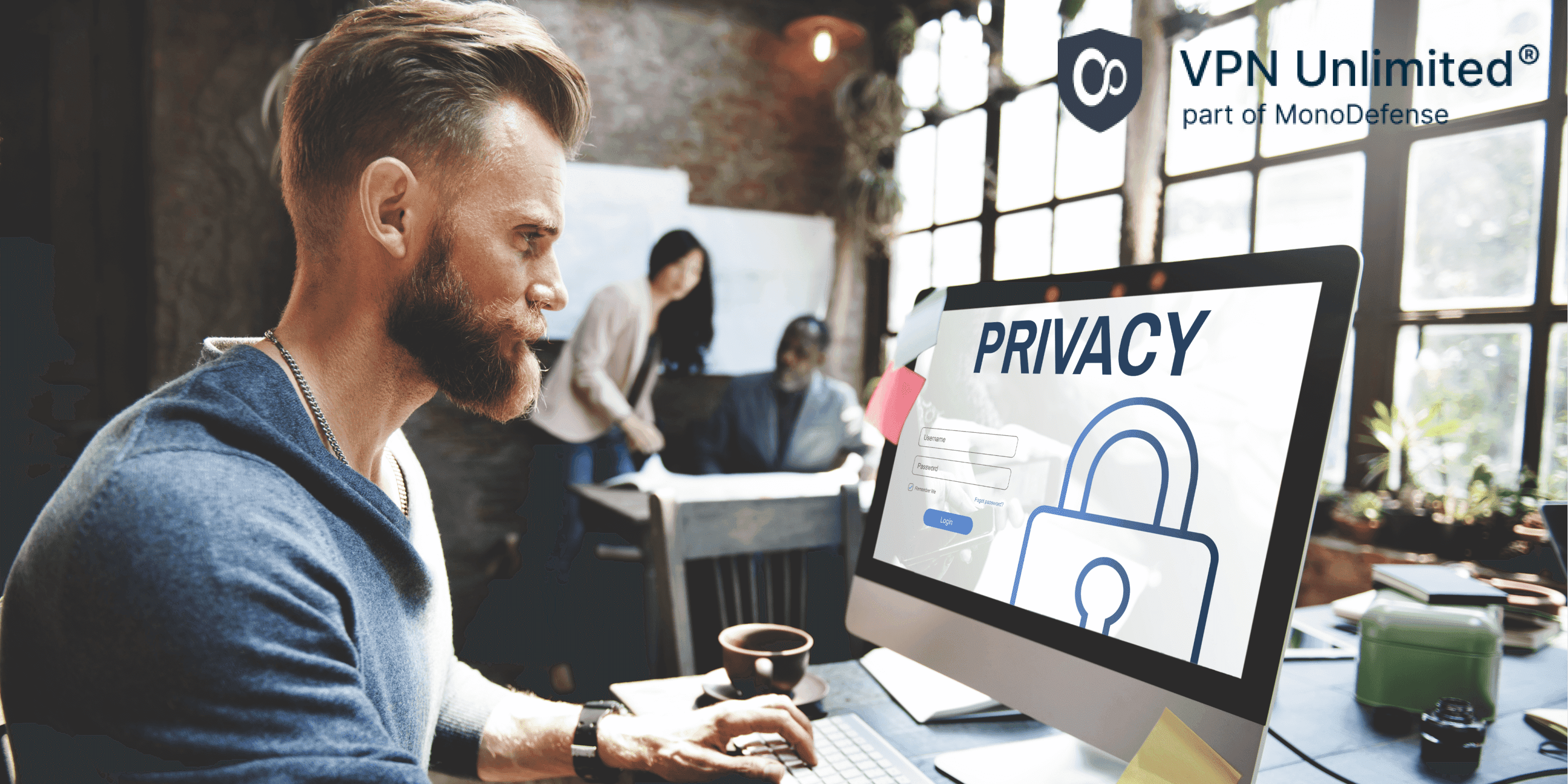 Though all VPNs hide your real IP address and location, they may offer different logging policies. One of the primary reasons to use a VPN is privacy. And what's the point of getting a VPN service that keeps logs and can potentially sell your data to third parties?
So, if privacy is important to you, make sure the VPN you choose for your Mac doesn't log your activities. We value your privacy, therefore designed VPN Unlimited as a zero-log VPN solution.
Number of servers
The number of VPN servers in different locations worldwide is important for several reasons. First of all, the fewer servers there are, the more people will be simultaneously connected to them, draining their bandwidth. As a result, such a workload could slow down your browsing and streaming speeds. Second, if you want to access region-restricted content, having servers in numerous locations is a must.
VPN Unlimited offers 3000+ high-speed servers in more than 80 locations around the globe.
All to let you enjoy absolute internet freedom and the best VPN performance on your Mac.
Protection of all your devices
Setting up a VPN on your Mac only is not enough to protect your online life. What about other devices? Good VPN services, like VPN Unlimited, provide cross-platform support and allow multiple devices per account. Besides macOS, VPN Unlimited supports Windows, Linux, iOS, Android, and allows up to 5 or 10 devices per account.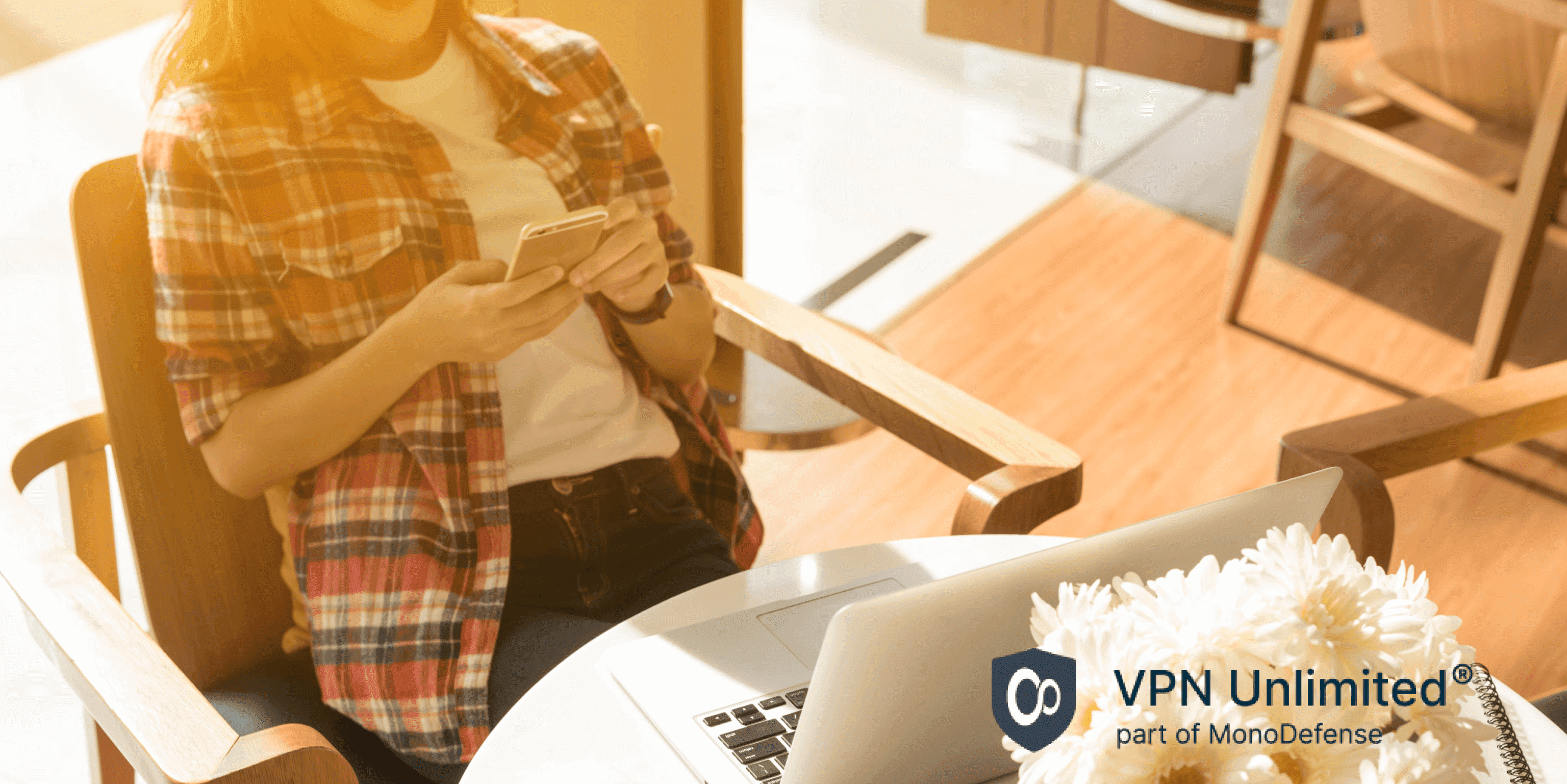 How to Set Up VPN on Your Mac
Even for absolute beginners, VPN Unlimited is very easy to set up on your Mac. No technical knowledge is required at all.
I. How to Get VPN Unlimited on Mac
Steps to downloading VPN Unlimited on Mac:
Install VPN Unlimited from the App Store. In case you don't have access to the App Store, you can get a Standalone version for your Mac.
When you launch the app, you'll be required to log in. Create your KeepSolid ID if you don't have one or sign in with an existing account.
That's it! If you're a new user, you'll automatically get a 7-day free trial to check out all features. Otherwise, make sure you have an active VPN subscription.
II. How to Connect to VPN on Mac
Connecting to a VPN Unlimited server is no rocket science either:
Launch the app on your Mac.
Tap the big Start button on the main screen.
To change a VPN server, click on the server name under the Start/Stop button on the main screen. You'll get to the Servers screen with the list of all available locations. Pick the one you need, click on it, and the VPN connection will be automatically reestablished with the chosen server.
That's it! Your VPN connection is up and running, in a matter of just a few seconds.
If you want to configure a VPN connection on your Mac manually, rather than using the app, check out these instructions:
Bottom line on setting up VPN on your Mac
Using a VPN software for Mac, you anonymize your online activities and protect your sensitive data. Besides, VPN is a nifty way to watch your favorite TV shows from wherever you are.
Setting up a trusted VPN, like VPN Unlimited, on your Mac is an easy task. Download VPN Unlimited now, follow the instructions above, and see for yourself!