How to Trade Cryptocurrency

Updated on July 13, 2021: From now on, traffic filtering, malware protection, and suspicious DNS activity blocking are available as a part of the separate DNS Firewall app.
VPN Unlimited is a part of the MonoDefense security bundle
The cryptocurrency market has gained much popularity recently and created great opportunities for traders to speculate on prices. As cryptocurrency trading is getting more attention, new players want to get a slice of the pie.
Trading cryptocurrency can be daunting both for beginners and experienced traders. If you want to try your hand and are looking for tips on how to become a crypto-trader, you've landed in the right place! In this guide, the VPN Unlimited team is answering the questions like what is a cryptocurrency, how to trade cryptocurrency, why use VPN, and more. Let's dive in right now!
What is Cryptocurrency
A cryptocurrency, or crypto, is a digital currency that can be used to pay for online goods and services. Cryptocurrencies operate on blockchain technology which makes them decentralized and cuts almost all overhead costs associated with traditional banks. Another benefit is that banks or governments don't collect info about your transactions.
Choose How You Want to Trade Cryptocurrencies
There are two ways to trade cryptocurrencies:
speculating on their cost using CFDs
buying and selling coins via an exchange.
CFD Trading
As the name implies, CFD, or Contract for Difference, is a contract that lets you speculate on whether your asset's price will go up or down. You don't have to own the asset in the case of CFD trading.
Here, you will come across such terms as "go long" and "go short". To go long means to purchase an asset. You may decide to do so if you expect the asset will increase in value, and you'll be able to sell it later at a higher price.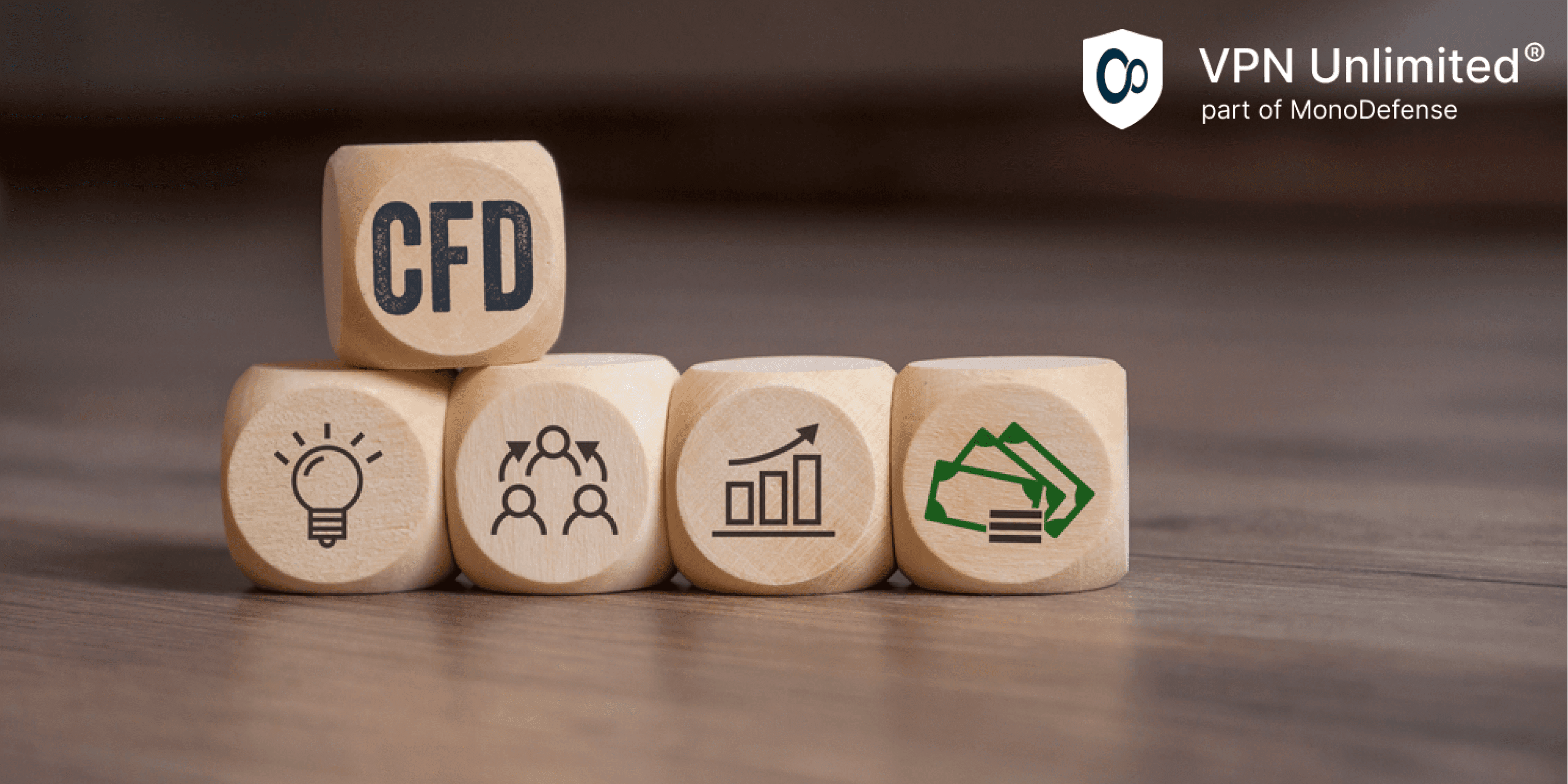 Going short usually implies the sale of an asset, when you expect its value to go down. You don't have to actually own an asset to be able to sell it. How's it possible? You borrow cryptocurrency from a provider, sell it when you think its value will decrease, and then purchase it at a lower price and return it to the provider.
Buying cryptocurrencies via an exchange
This way of crypto trading implies that you buy some digital currency and profit in case it goes up in value. Before you can start, you need to open your digital wallet and create an account at a cryptocurrency exchange.
How to Buy and Sell Cryptocurrency: 5 Steps
Step 1: Create a brokerage account
Unless you already have cryptocurrency, you need to create an account at a brokerage that allows trading crypto. Among the best crypto brokerages are Gemini, Coinbase, and eToro. They have an intuitive interface and provide a variety of cryptocurrencies to choose from.
Similar to opening an account with a stock brokerage, you need to provide some personal info like your address, Social Security Number, date of birth, and email. You will also need to fund your cryptocurrency account. Most brokerages allow funding via debit cards or wire transfers. Funding your account with wire transfers is generally cheaper.
Step 2: Choose cryptocurrency to invest in
Choosing a cryptocurrency to trade may be a challenging task, as there are numerous options available on the market. A majority of cryptocurrency traders mostly invest in Bitcoin and Ethereum, as they move relatively more predictably.
Smaller altcoins, though being riskier than large-cap cryptocurrencies, generally offer higher upside potential. Some small altcoins got the rise of over 1 000% in just a matter of months, which makes them appealing for risk-tolerant traders.
Step 3: Build a crypto trading plan
Having a plan is essential for any trader's success, and it's especially important for cryptocurrency traders due to the market's high volatility. This is actually a two-edged sword: volatility makes the market particularly appealing, but at the same time quite challenging, too.
This is why when crafting your cryptocurrency trading plan, you need to include risk management tools, as well as an overview of your objectives, which cryptocurrency you want to trade, and what methodologies you'll use for entering and exiting trades.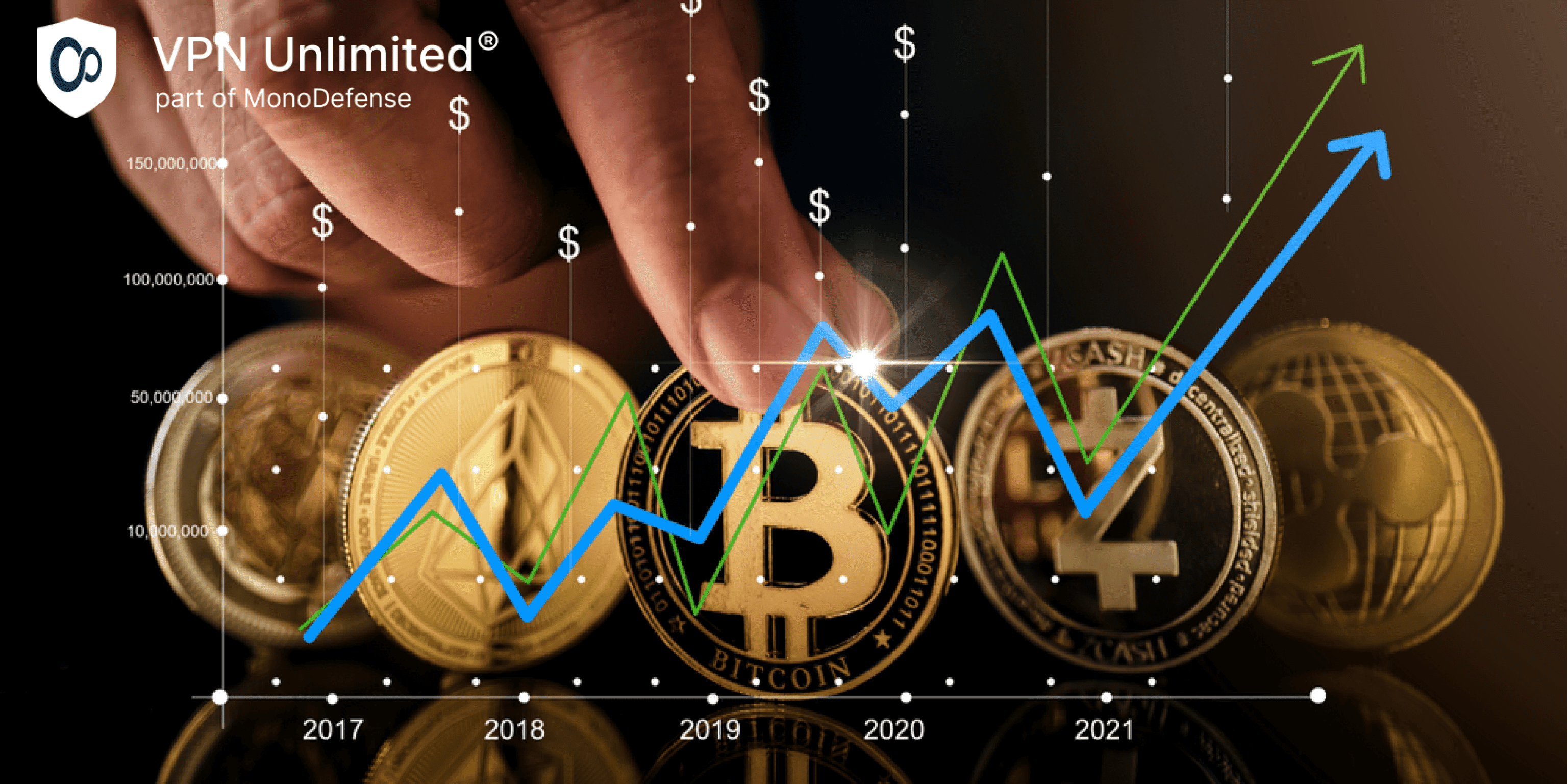 What you also should consider in your plan is how you'll analyze the crypto market: using technical or fundamental research. The technical approach pays attention to historical trends in cryptocurrency's price, and fundamental analysis focuses on macroeconomic data and external factors that may influence the crypto asset.
Step 4: Store your cryptocurrency
Actively trading cryptocurrency, you need to store your assets somewhere and have access to them when you need. If you buy cryptocurrency to keep it for the middle or long term, a cryptocurrency wallet is a must.
There are several types of crypto wallets including software and hardware wallets. Hardware wallets store crypto on a physical device, offline, and may be considered to offer the best security. A popular hardware wallet brand that many investors trust is Ledger. If you opt for a software wallet, you may find free-to-use options for iOS, Android, and Google Chrome browser.
Why Use
VPN Unlimited

for Trading Cryptocurrency

Given the number of data breaches nowadays, it's crucial to take all the necessary measures to secure your online life, including your crypto trading activities. A reliable VPN service like VPN Unlimited is one of the must-have solutions in your cyber security toolkit. Here are the top reasons to use VPN Unlimited for cryptocurrency trading:
Secure your crypto transactions
VPN Unlimited encrypts your internet traffic using the bullet-proof AES-256 algorithm. This means hackers can't read any of your data and all your sensitive info and cryptocurrency trading activities are reliably secured.
Stay anonymous online
VPN helps you evade intrusive internet surveillance by governments, websites, and your ISP. It anonymizes your digital life, hides your real IP, offering a higher level of privacy when you trade crypto.
Trade cryptocurrency from any country
Crypto trading is blocked in your location? No worries! VPN Unlimited offers more than 500 high-speed servers in over 80 locations around the globe. Choose a VPN server, get another country's IP, and trade crypto from wherever you are!