How to Cancel Disney Plus
Disney Plus is an online streaming platform that allows you to watch content created by Disney, and content from other studios such as National Geographic, Marvel, and Pixar. This service is popular because it gives you access to Disney series and movies.
However, there is only so much Disney content you can watch before you've seen it all. Now that you have finished all your favorite series and re-watched childhood classics, you might no longer need this subscription. Or you might have found the service to be too expensive and want to stop paying the monthly subscription to save money. Oftentimes, people pay for more than one streaming service at the same time. As this gives you access to the broadest range of content, not only is it impossible to watch content from all these services at once, it is also expensive!
In this article, we will teach you how you can cancel Disney Plus. There are 3 ways in which you can cancel, there are:
Using your web browser
Using your iPhone
Using an Android phone and Google Play Store
The method you will use, depends on the device you initially used to sign up to Disney Plus. For example, if you signed up using the browser on our computer, this is the method you will use to cancel the subscription.
We will explain how to cancel your subscription using each of these above-mentioned methods. Note that with all of these methods, you will still have access to Disney content up until your subscription period ends. And do not worry, If you change your mind and want to start using the streaming service again, you simply just sign up again in the future.
How to Cancel Disney Plus by Using a Web Browser
This method is by far the simplest.
1. Using a browser on your computer or smartphone, go to the Disney Plus website.
2. Enter your username and your password.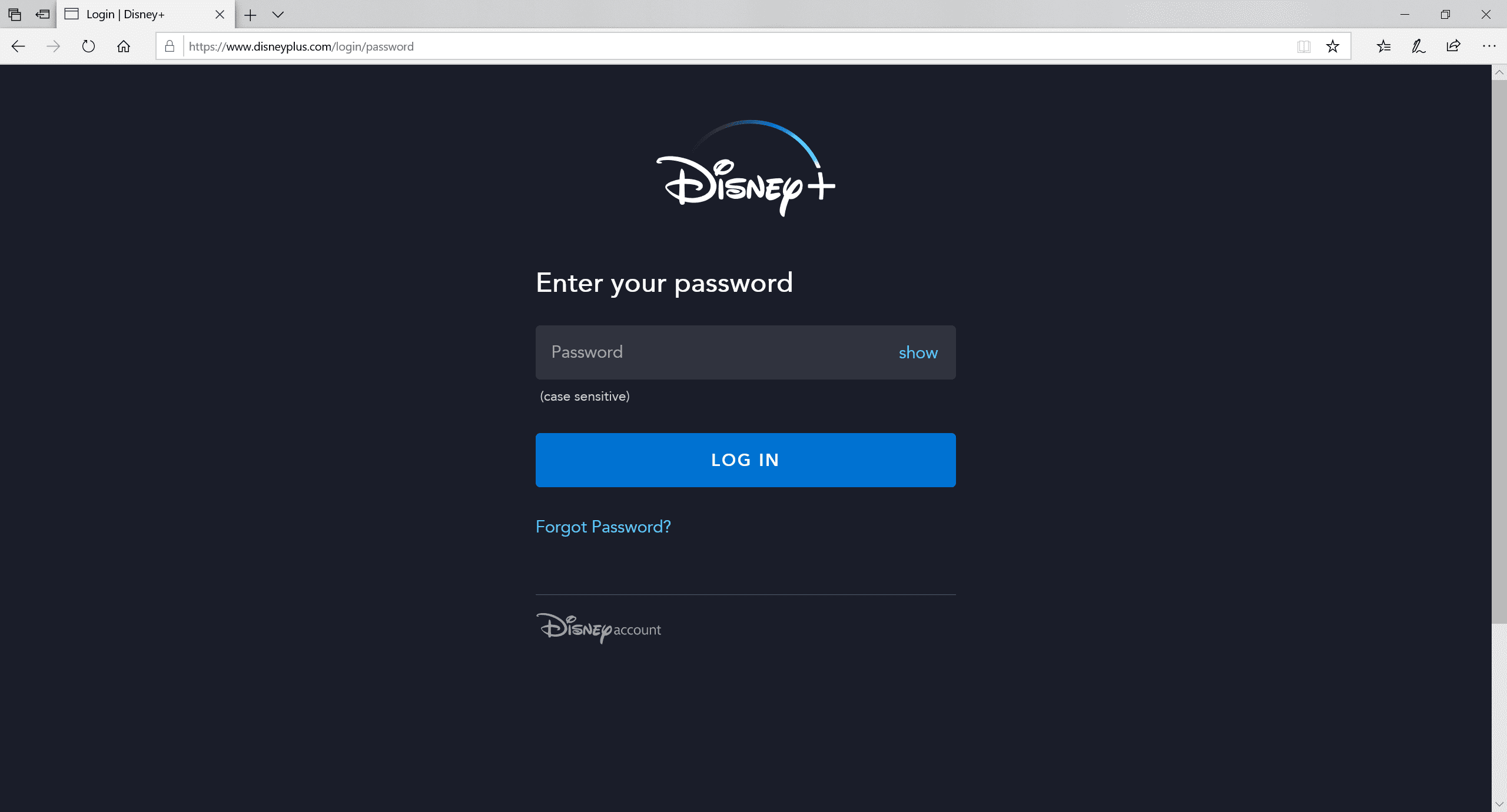 3. Click on your icon to choose your profile.
4. Click Account.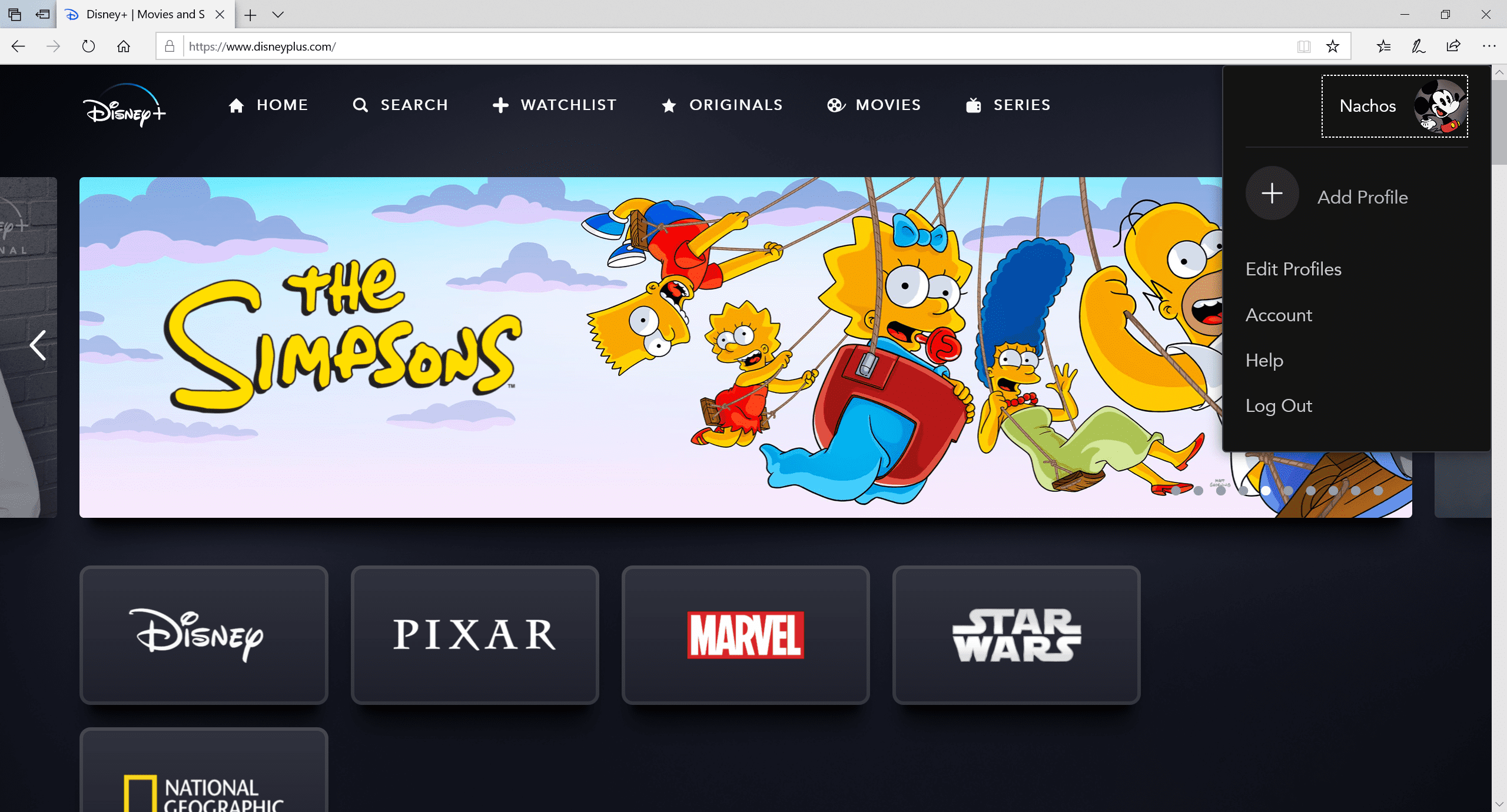 5. Click on your subscription.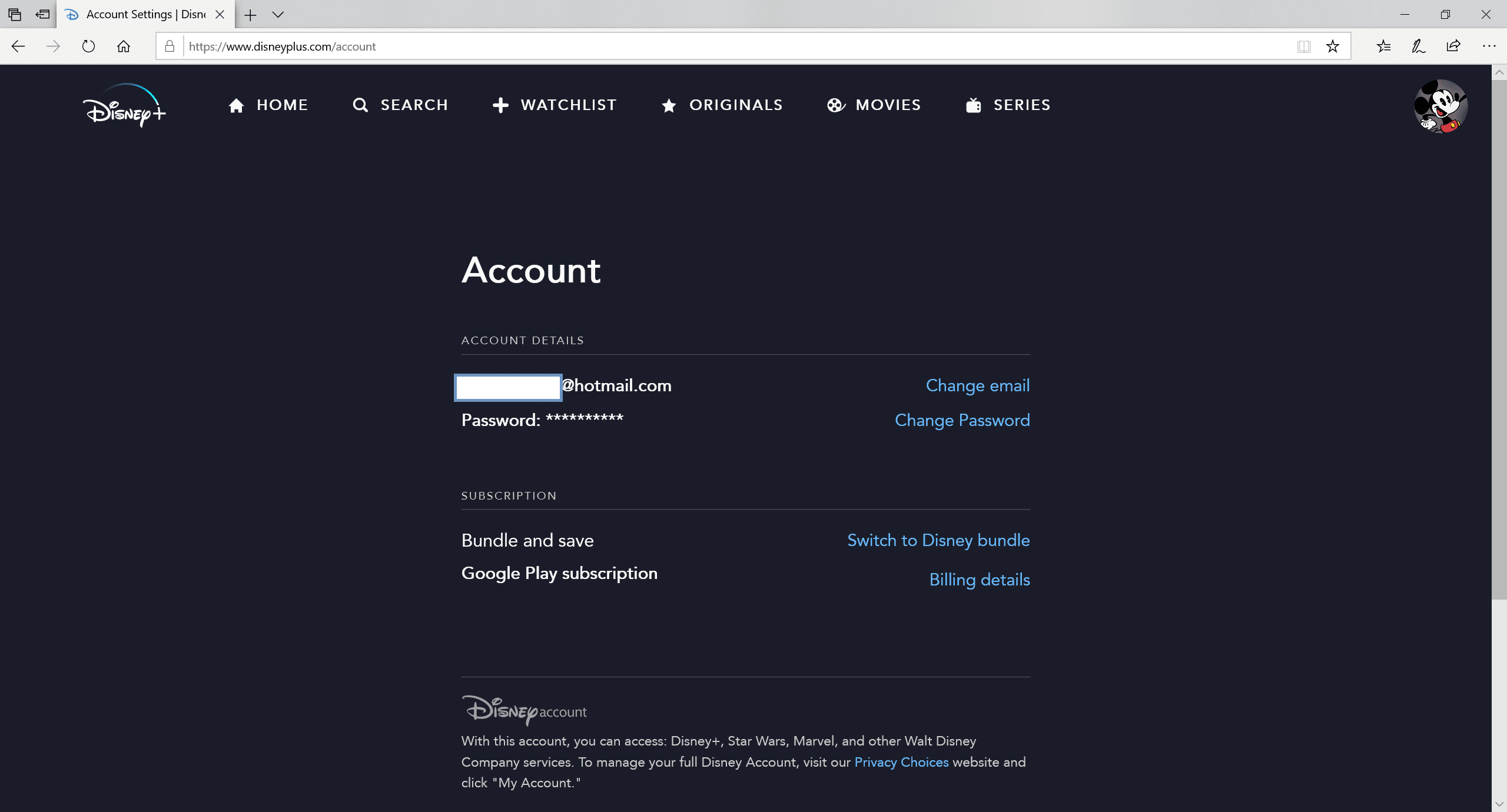 6. Select Cancel Subscription.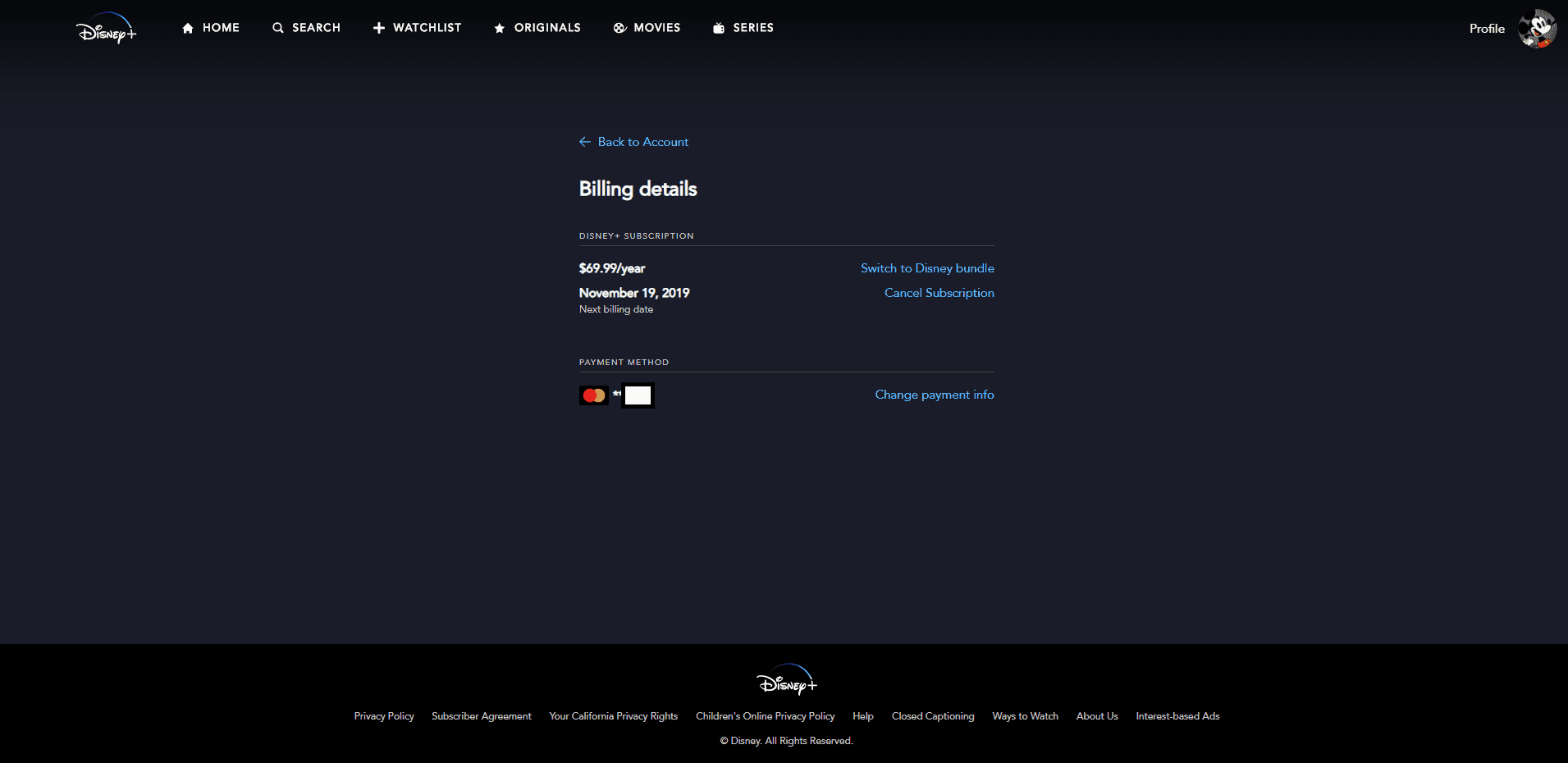 7. The site will ask you to provide a reason for your cancellation, select the appropriate one.
8. Finally, to confirm your cancellation, click Continue to Cancel.
Looking for a way to have a safe online experience?
Try out VPN Unlimited! Available across all platforms!
Note: VPN Unlimited is a part of the MonoDefense security bundle.
How to cancel Disney Plus using the settings in an iPhone
If you signed up for your subscription through your Apple account, you can easily cancel by using your iPhone.
Select the Settings app from your home screen on your iPhone.
Click on your name at the top of the screen.
Click on Subscriptions.
Select Disney Plus.
And lastly, select Cancel Subscription.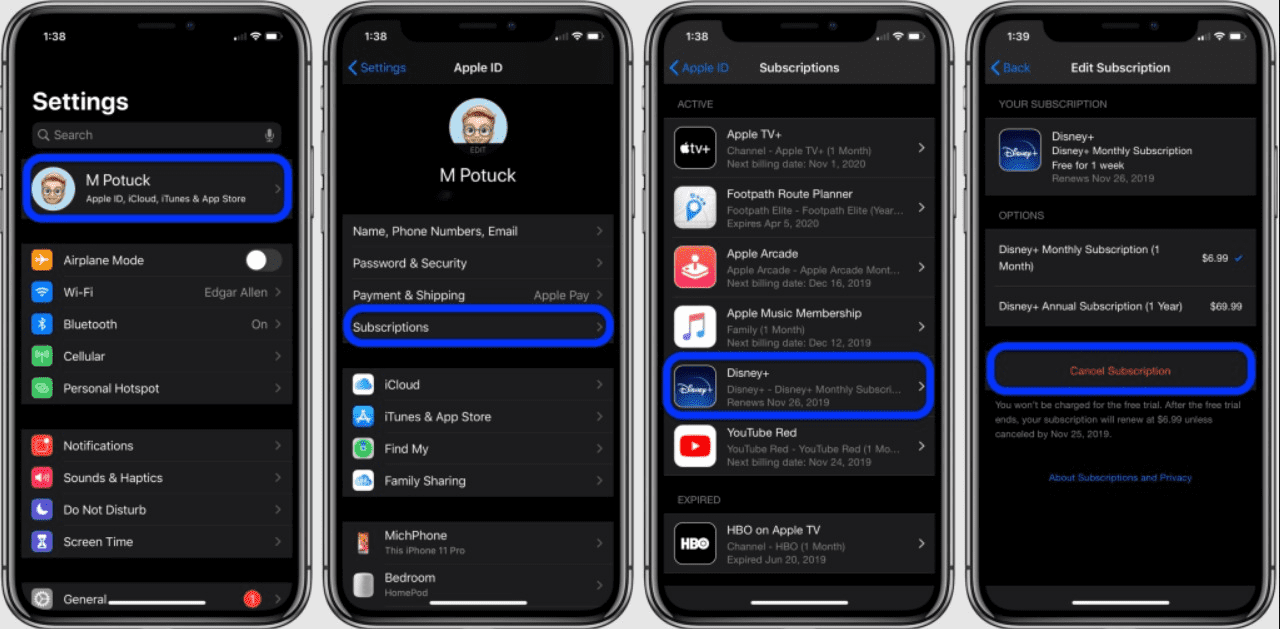 How to Cancel Disney Plus using Google Playstore on Android
If you created your account on your Android phone, this is how you can easily cancel it.
1. On your Android, open the Google Play Store app.
2. Click on Disney Plus under subscriptions.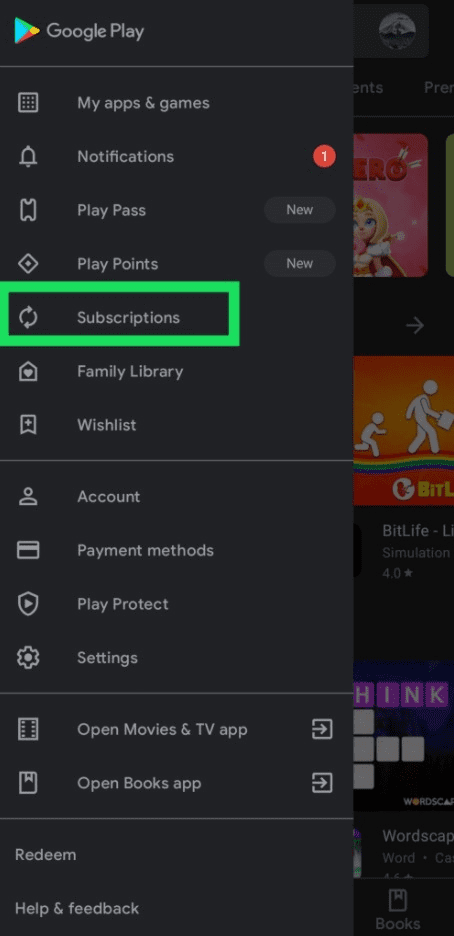 3. Select Cancel Subscription.
Why You Need a Reliable VPN Service
Now that your subscription has been successfully canceled, you might want to sign up for an alternative service or save a bit of extra money each month. Hulu or Max are other streaming services that are available, where you can view a different variety of content.
The best way to enjoy streaming services to your full advantage is to make use of a VPN, which is the abbreviation for the Virtual Private Network. What a VPN does is allow you to privately browse the internet, by hiding your IP address. Because your actual location is hidden, VPN gives you an alternative one, from another location in the world. Thus, this allows you to have access to content from just about anywhere in the world.
VPN Unlimited has more than 3000 servers that are available in 80+ locations around the world, giving unrestricted access to the widest range of content. This also provides you with a stable connection and 24/7 customer support, ensuring that you have the most comfortable experience.
Not only that but with VPN Unlimited's top-of-range protocols and tunneling, you are also provided with high-level online security. You can never be too careful on the internet these days, so by using a VPN, you are protecting yourself with the best security available today.
If you want to be protected against cyberattacks check out VPN Unlimited
Our solution is available across all major platforms.