OpenVPN® Client Configuration on GLiNet Router
Guide for VPN Unlimited users
Due to the OpenVPN® protocol strong features, ease of use, and extensive support, this protocol became one of the most popular VPN software solutions. To get more information about the OpenVPN® protocol, check out our detailed article What is OpenVPN® protocol.
This guide provides you with step-by-step instructions on how to set up and configure the OpenVPN® protocol on GLiNet router.
Generate VPN Unlimited manual configurations
First you need to generate VPN configurations in your KeepSolid User Office and then configure your OpenVPN® client on the GLiNet router. Please follow a few simple steps outlined in the tutorial about how to manually create VPN configurations and then follow instructions that are described below.
Important! Please note that you will need to configure your device using the generated settings by yourself at your own risk.
Configure OpenVPN® Client on the GLiNet router
1. Open the GLiNet Admin Panel. For this, connect your device to the GLiNet router by using wired or wireless connection. Find the IP address on the bottom side of the router or follow instructions in this manual, type your router IP address in your browser address bar, and log in.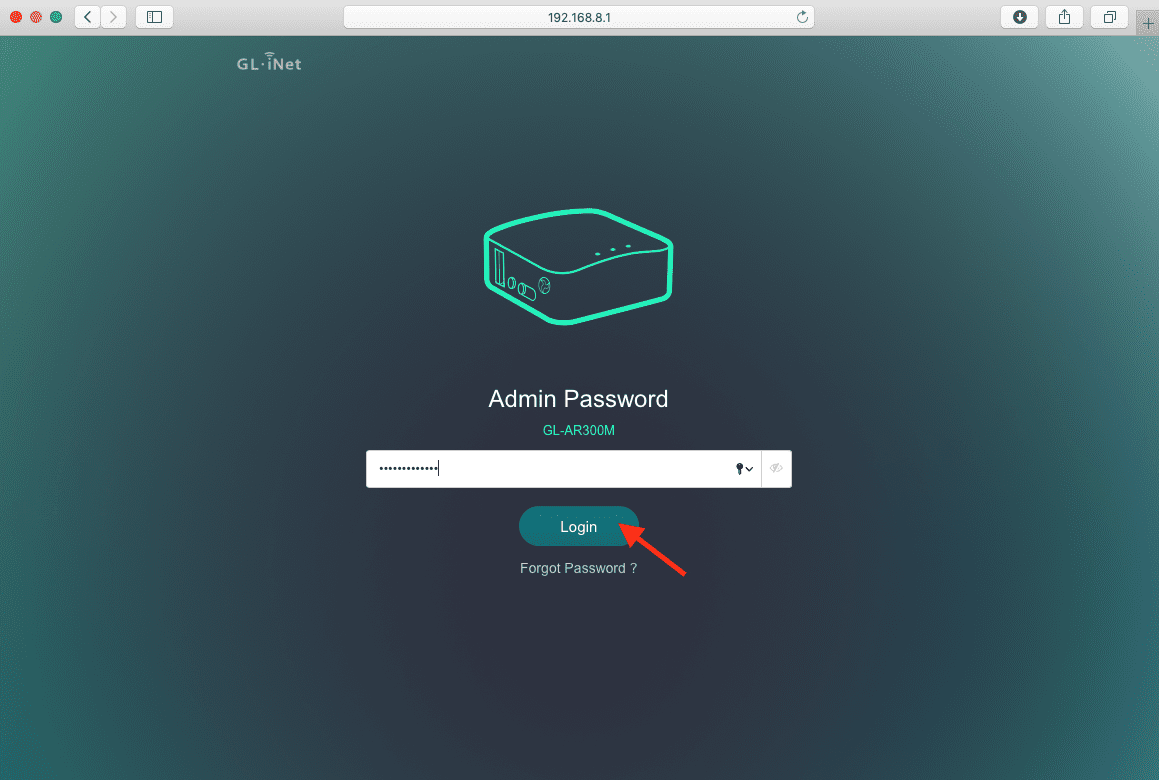 2. Select VPN and click OpenVPN® Client.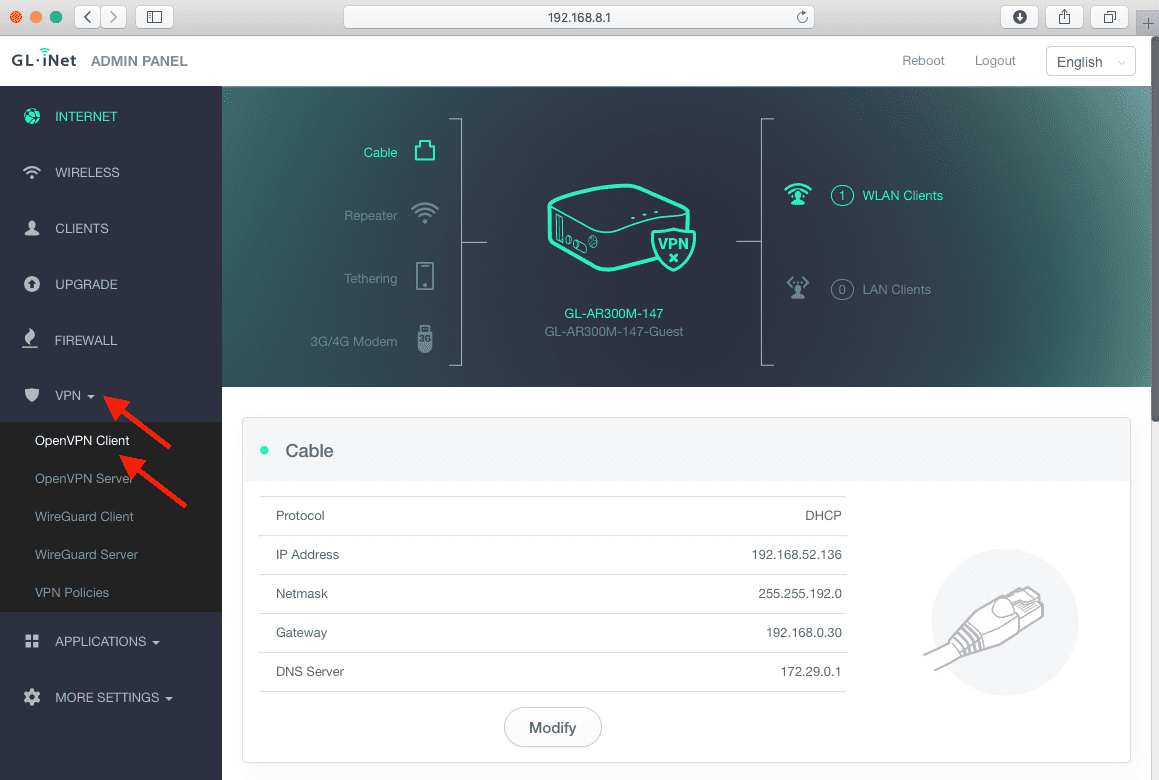 3. Click Add a New OpenVPN® Configuration.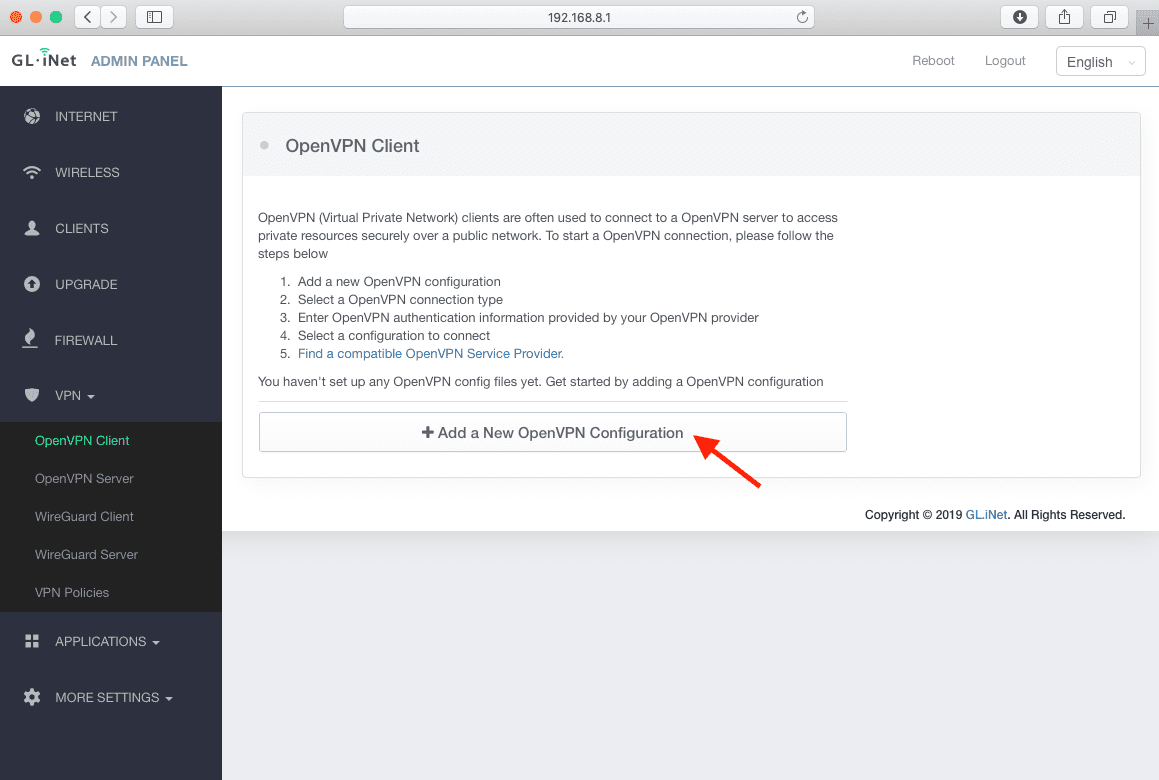 4. Select a file with manual configurations or drag it into the Add a New OpenVPN® Configuration window. You've downloaded this file from your KeepSolid User Office earlier.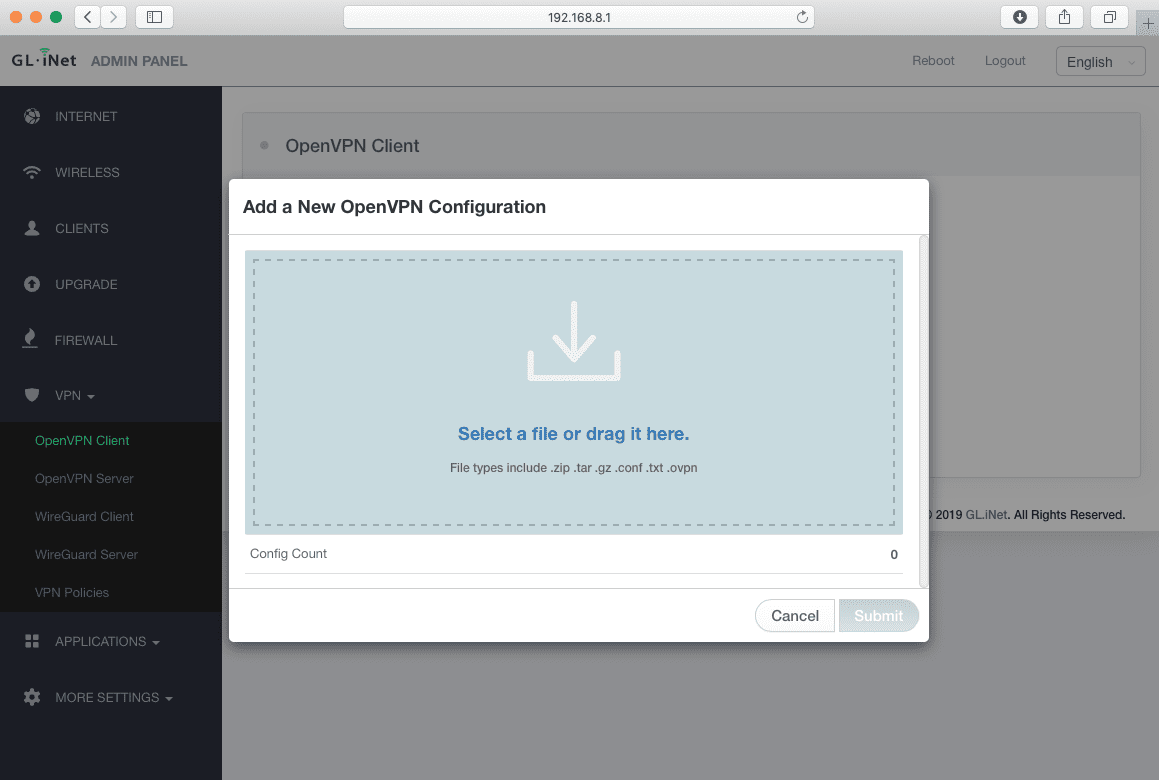 5. Fill in the Description field with the custom name of the new configuration, for example OpenVPN, and click Submit.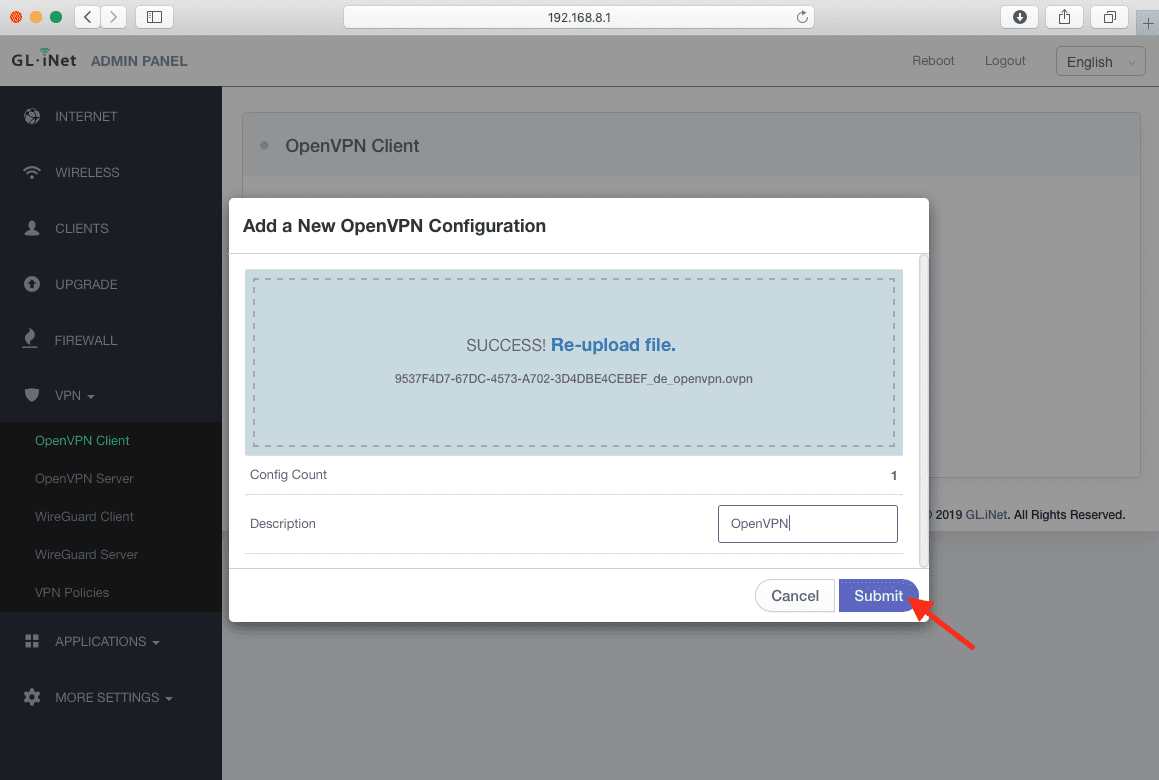 Connect to the VPN server on your GLiNet router
To establish a secure OpenVPN® connection on the GLiNet router, select appropriate configuration from the drop-down menu in front of Current OpenVPN® configuration.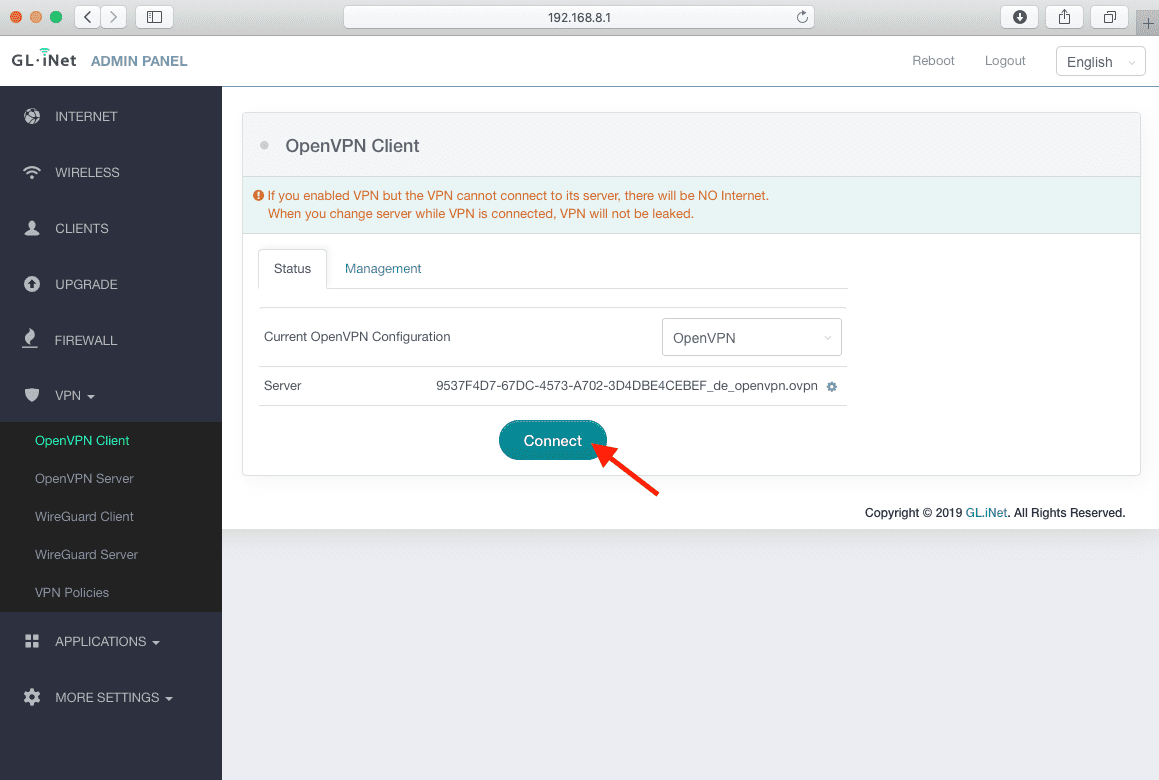 Well done! You've successfully set up OpenVPN® connection on your GLiNet router. In case you have any questions or comments related to our security solution, don't hesitate to contact our customer support via [email protected].
"OpenVPN" is a registered trademark of OpenVPN Inc.
Ready to give it a try?
Check VPN Unlimited subscriptions, select your perfect one, and make your online experience enjoyable and secure!