Over 35 Million People are Already Using This Outstanding App for Their Protection… See Why!

At this point, most internet users are already familiar with cyber threats lurking online. Some examples of web dangers include:
Hackers aiming to intercept your web traffic
Frauds preying upon your sensitive information, such as passwords and logins
All sorts of shady websites and compromised networks collecting user data to sell it to third parties
Services imposing location-based restrictions and online censorship on their users
The list, unfortunately, can go on. On a daily basis, we hear news like A data breach on this major social media or Millions of passwords leaked from that popular website. In such trying and uncertain times, it's no wonder that more and more users are looking for ways to protect themselves.
And luckily, they find exactly what they're looking for - with VPN Unlimited! This top-of-the-game cybersecurity app provides all-around online protection, allowing users to forget their worries and enjoy safe and free internet. Let's see what exactly VPN Unlimited does and how it protects you!
What is a VPN
VPN stands for Virtual Private Network. It is a technology that secures users' private network traffic over the internet or any other public network. VPN can:
Protect your web traffic and data from any unauthorized parties (hackers, ISPs, government agencies, etc.)
Mask your real location to ensure your privacy and anonymity on the internet
Help users bypass content geo-restrictions and censorship to unblock websites and services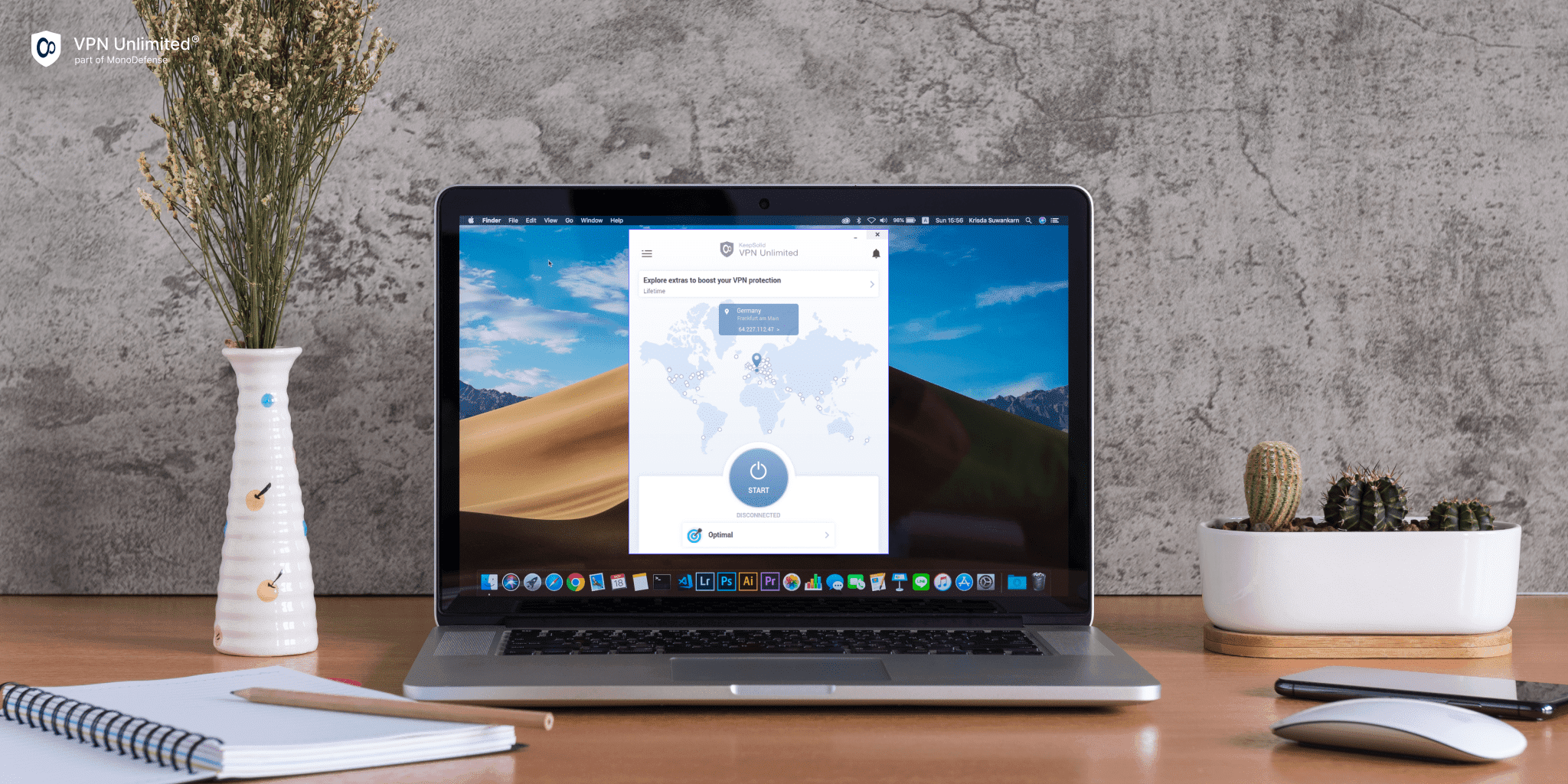 All that is made possible thanks to a combination of technologies that VPNs come equipped with. This security mix ensures your privacy and the integrity of your sensitive information all the way from your device to its destination, e.g. website. Here's what is included in the mix:
Encryption protocols to encrypt your device's web traffic
VPN servers to provide you with fake IP addresses
VPN protocols to establish a secure tunnel between your device and the VPN server
Benefits of VPN Unlimited
VPN Unlimited is widely considered to be among the best VPN services available. Among its most prominent benefits are:
Traffic encryption
All the data you send over the internet (including your messages, logins, passwords, search queries, etc.) is encrypted. This protects your information from accidental data leaks or from getting intercepted by malicious actors.
Protection of your privacy and anonymity
Once it's encrypted, your device's traffic is transferred via an additional node - a VPN server - before going to the destination. As a result, to any observer, it will seem like your traffic originates from the VPN server, not your real location. Along with that, this service also hides your real IP address. Anyone attempting to trace back your traffic will only be able to get as far as your VPN server's location and IP address.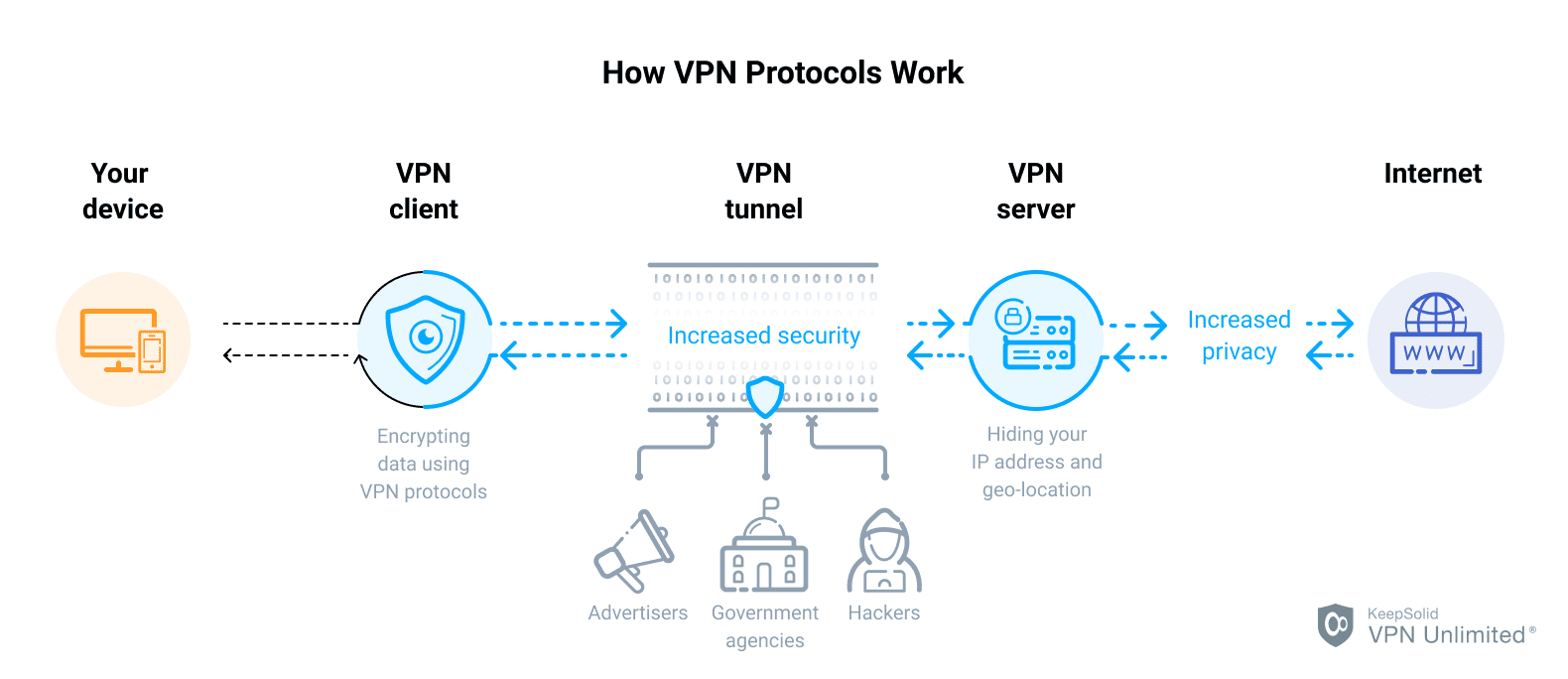 Bypassing geo-blocking and content censorship
Another huge advantage of masking your IP address is that now you'll be able to unblock any geo-restricted or censored websites and online content. Here are some examples of the content this unblocks:
Is VPN Unlimited the Best VPN?
It may sound immodest coming from us, but VPN Unlimited really is the best VPN out there! This is supported by numerous facts:
Over 35 million users worldwide entrust their protection and privacy to VPN Unlimited
VPN Unlimited is provided by KeepSolid - a world-class cybersecurity developer with over 8 years of experience behind its belt
3000+ VPN servers in over 80 regions worldwide to choose from
A wide range of VPN protocols (some with better speed, others - with stronger protection) that you can switch on the fly
Proprietary KeepSolid Wise protocol designed to bypass VPN blocking by networks
Other goodies, including 24/7 customer support and a 30-day money-back guarantee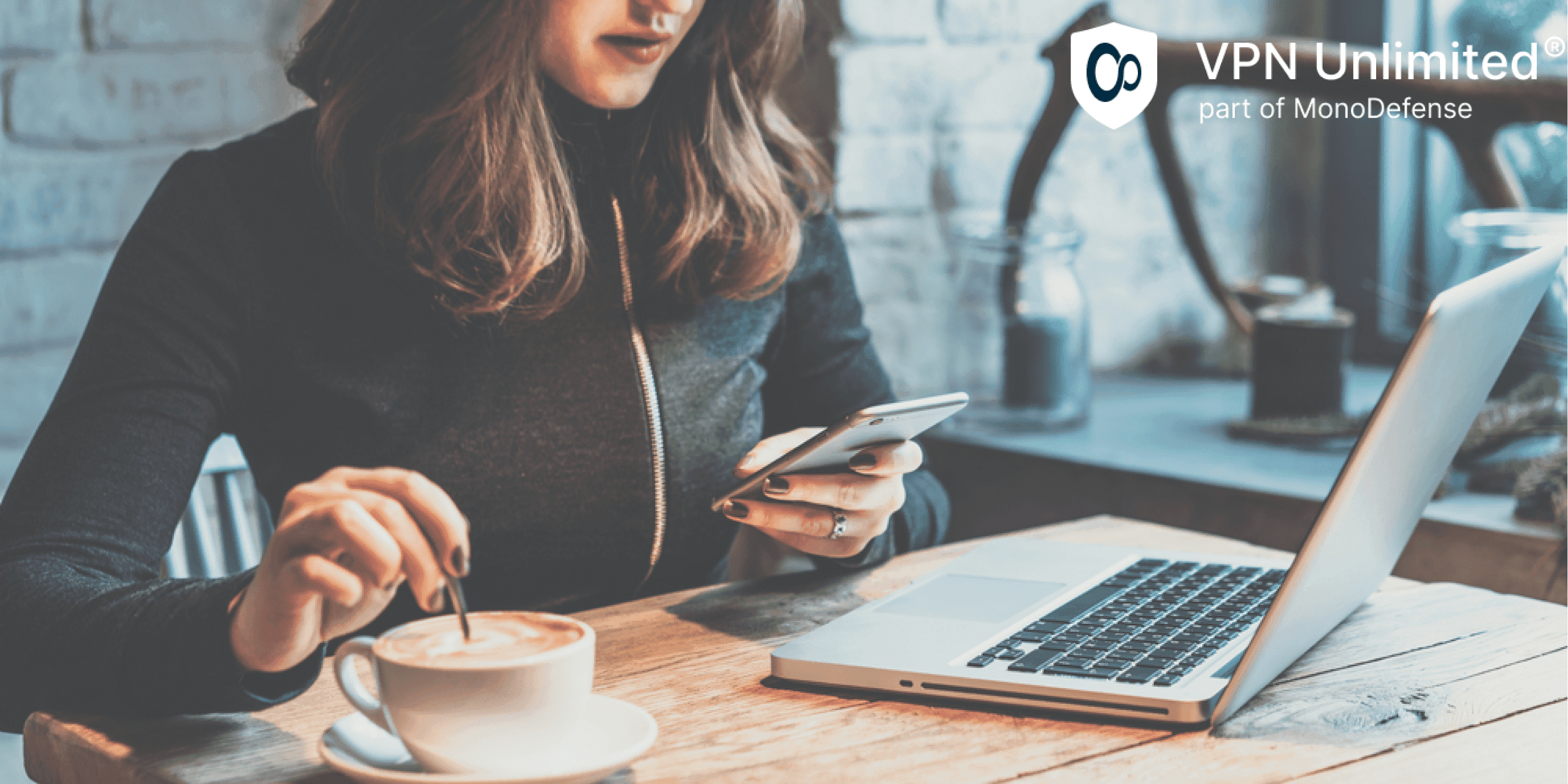 How to Get VPN Unlimited
Here is how to get started with VPN Unlimited:
Create a KeepSolid ID if you don't have one yet
Log in to the app
If it's your first time, 7 days of the free trial will be automatically added to your account. After that, make sure to select a subscription plan
Select a VPN server
Press the Start button