How to Cancel HelloFresh Subscription
Canceling a subscription can be a nightmare, some subscription services require a lot from you before they can confirm your cancelation, others may even want you to give a full month's notice prior to your service being effectively canceled. In this article, we thoroughly explain and show you step by step how to go about canceling your HelloFresh service.
How to Pause HelloFresh
You might be trying to cancel your HelloFresh subscription, but you might be happy to know that you can instead put the service on hold without unsubscribing. You heard right! HelloFresh offers a flexible plan that allows you to skip a week or weeks at any given time and resume whenever you are ready to cook delicious meals again.
This is great for times when you'll be away from home for some time or when you want to take a break from cooking, you can skip your weekly deliveries by pausing your subscription.
Here is how to do it:
You will need to first sign in to your account.
Go to My Menu.
Pick the delivery day of the week(s) you'd like to skip, then select Skip Week.
If you wish to cancel your subscription for good, this too can be done.
4 Easy Steps to Cancel HelloFresh
You are required to cancel your subscription 5 days before your next delivery, should you fail to cancel to do so, your meals will be rotationally delivered to you as per normal schedule, and your card will be charged as such.
Here is how to go about canceling your account indefinitely:
1. You need to first sign in to your account.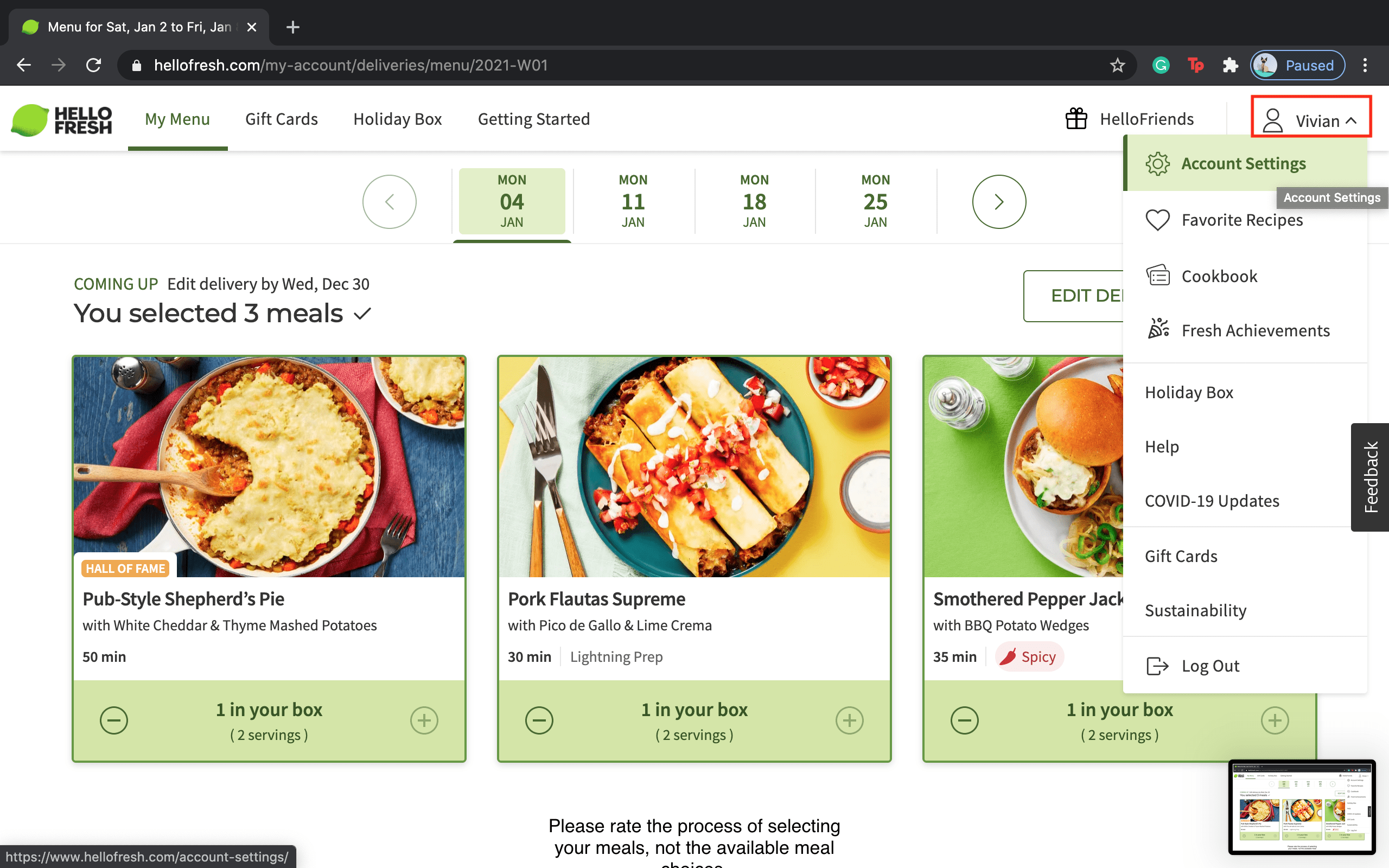 2. Then click on the top of the right corner where your name is written, go to Account Settings.
3. Select Cancel Plan.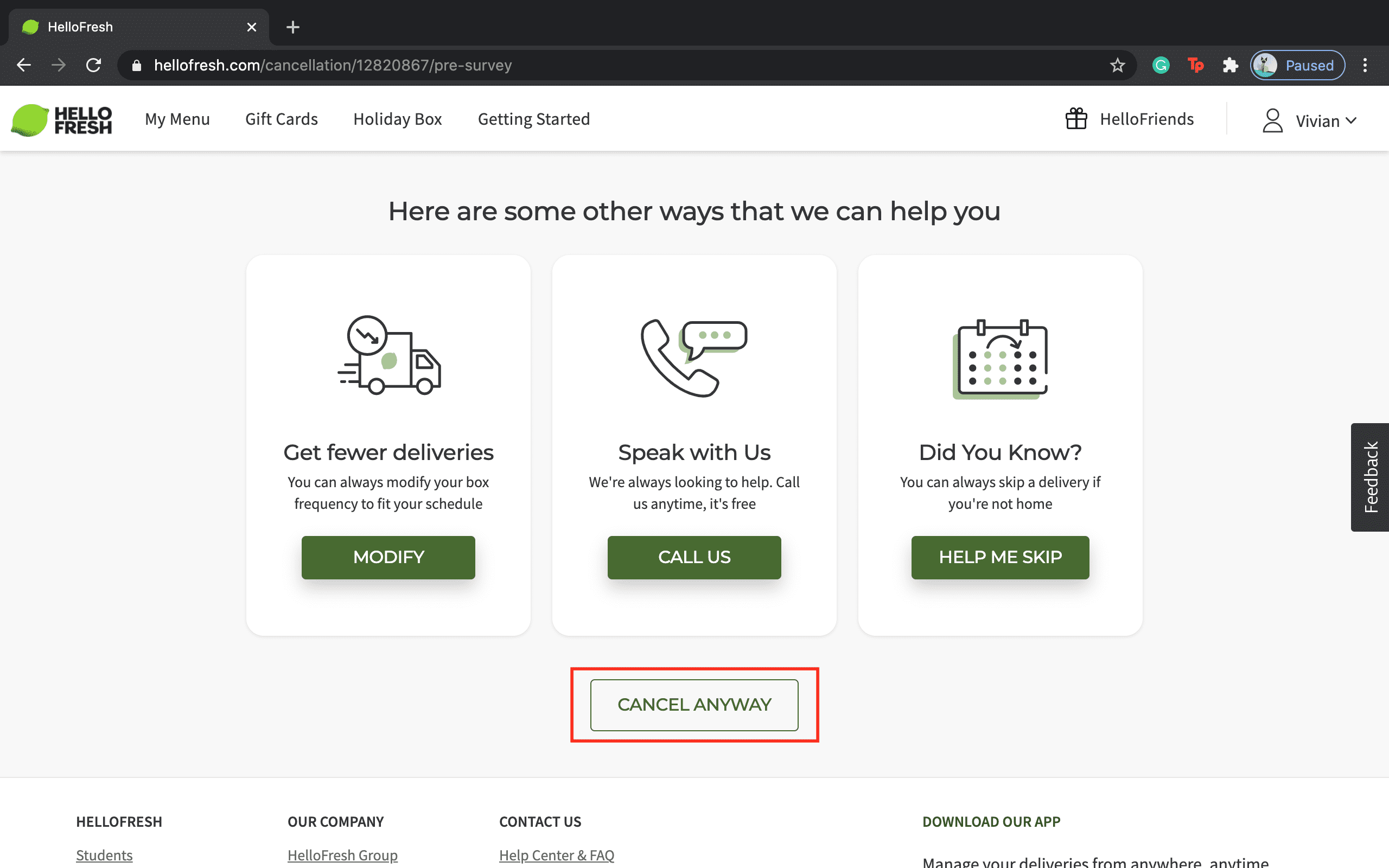 4. Follow all the cancelation steps. Once all is done, a message will be shown confirming that your subscription has been successfully canceled.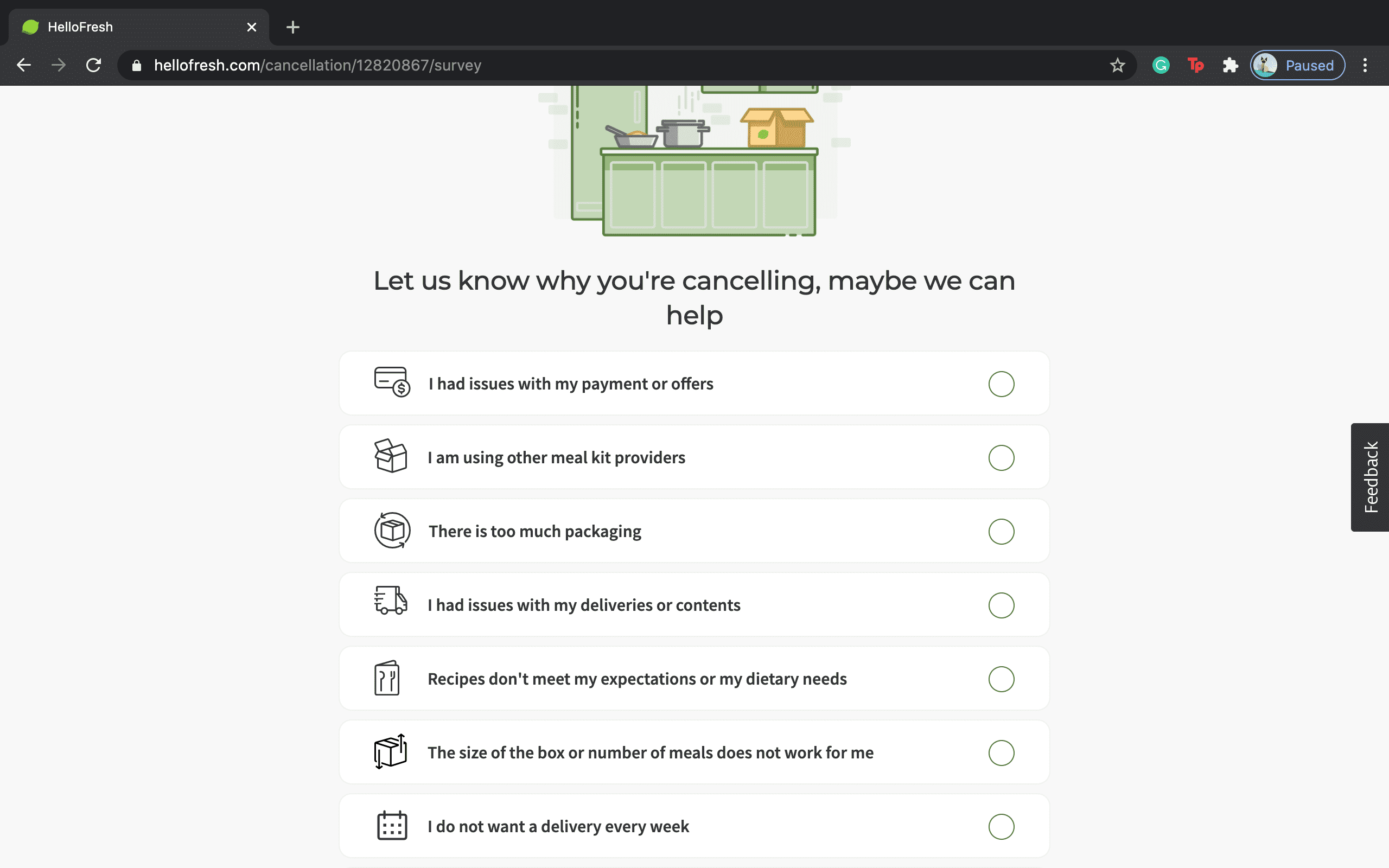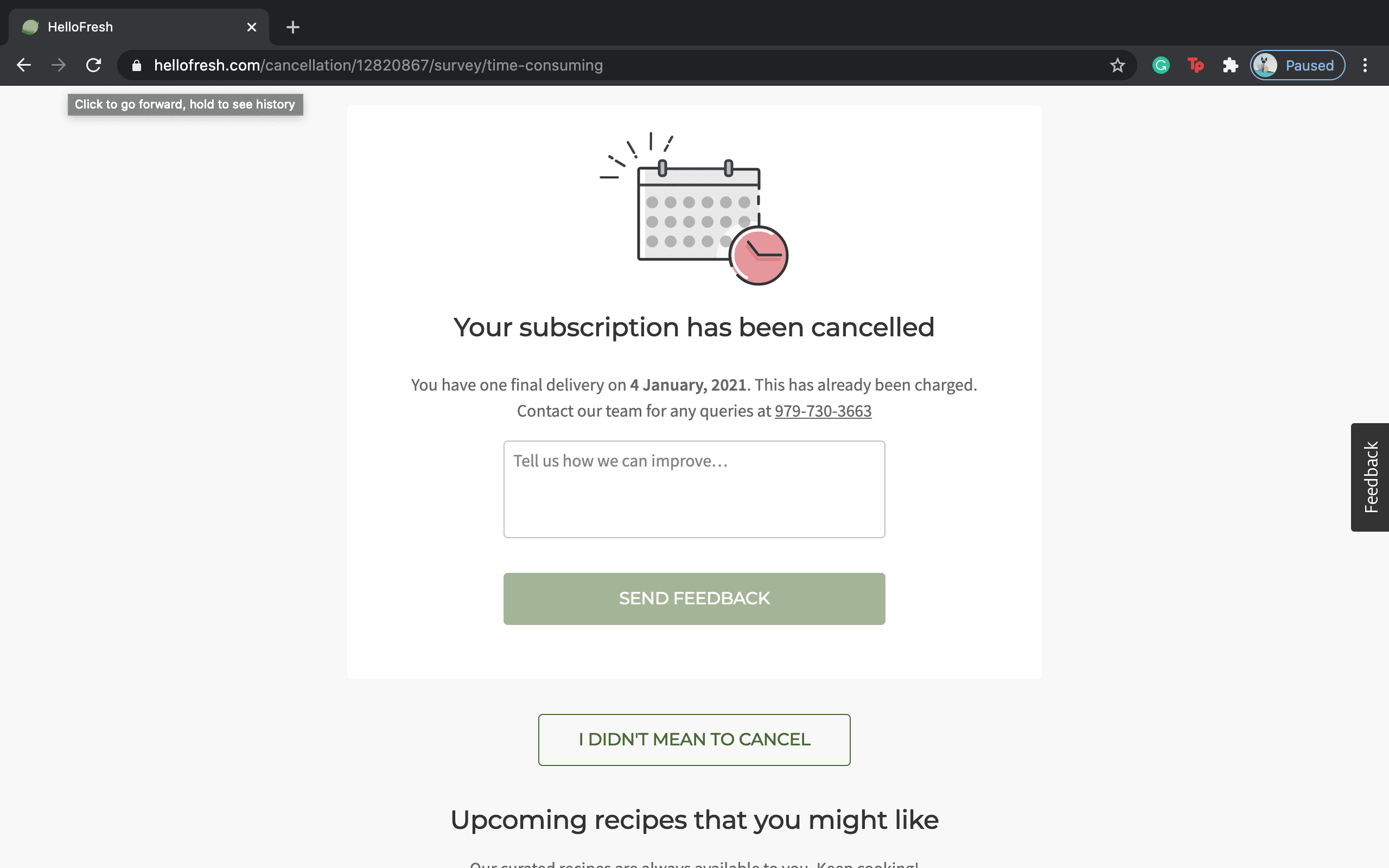 Get VPN Unlimited to keep your online activity secured
Stay private while browsing the internet.
Note: VPN Unlimited is a part of the MonoDefense security bundle.
What is HelloFresh
Are you one of those people who find preparing dinner to be very redundant, time-consuming, and simply just not your thing, and you just prefer to have it prepared for you instead? If that's you, then you are probably one of the millions of people who are signed up to the German found company, HelloFresh.
HelloFresh delivers a minimum of three to five meals packages weekly, this is all determined by the plan you have chosen for yourself. Meals are delivered chilled and safely insulated to ensure that they are kept fresh. You have absolute flexibility with the kind of plan you opt for, they can be adjusted to your preference.
HelloFresh is the most popular meal-kit provider in the US, its plans are crafted and curated by chefs to match your preferred dietary needs. Imagine receiving a package containing simple-to-follow recipes and fresh ingredients delivered to your doorstep.
The service allows you to select from wide menu options a menu that best suits you and your household. No need to bust your head trying to put together a winning menu for each night of the week, everything is already figured out for you, nutrition information is furnished with suitably portioned ingredients, and all you need to do is to mix it all up together.
Whether you are vegan, vegetarian, or pescatarian, HelloFresh makes it easy to enjoy delicious meals, and it supplies you with all you require, saving you the time and effort, leaving you satisfied. Although this is such a great thing to have, you may at some point want to take a break from the service.
Important Security Solution
All that you do online is data that cybercriminals are always looking to intercept. You will need to provide your credit or debit card details when subscribing to HelloFresh or when making any other purchases online. Doing this on an unsecured network, especially where your internet traffic is not encrypted on your end, poses a great risk to your security.
Using VPN Unlimited provides you with a safe browsing experience, and you can rest assured that your confidential information and data are kept safe and private.
Make your browsing 100% secure by getting started with VPN Unlimited today. Get it now!