How To Cancel Spotify Premium
As a consequence of the departure of musicians like Neil Young and Joni Mitchell from Spotify, many of its users have stopped using the famous music streaming service.
Spotify has been besieged with cancellation requests in recent weeks as a result of an outburst by a renowned singer against a popular podcaster. Neil Young has openly accused Joe Rogan of spreading COVID-19 falsehoods on his podcast, which is only available on Spotify, and has demanded that his music be removed from the streaming site if Rogan's podcast is not removed as a result of his accusations. Spotify chose Rogan, and the majority of Young's music has since been deleted, causing dissatisfaction among many of his fans.
A number of users have promised to quit their memberships because they are upset about the loss of Young's music and the loss of music from other prominent musicians such as Nils Lofgren and Joni Mitchell. Last week, Twitter users alleged that Spotify had momentarily shut down live customer care owing to an excessive volume of cancellation requests, which the company denied.
In the event that you choose to cancel your Spotify Premium membership, the following instructions will show you how to do so through the website using any online browser, or using your Apple ID subscriptions.
How to Сancel Spotify Premium in a Web Browser
If you signed up for a Premium subscription on the website, you'll need to terminate your subscription through the website. You will not be able to cancel a subscription via mobile or desktop apps.
Log into your account on your iPhone, Android phone, or PC by visiting the Spotify website.
On a mobile web browser, press the three horizontal lines symbol in the top-right corner and pick Log In from the menu that appears. Click Log In in the top-right corner of the page if you're using a desktop web browser.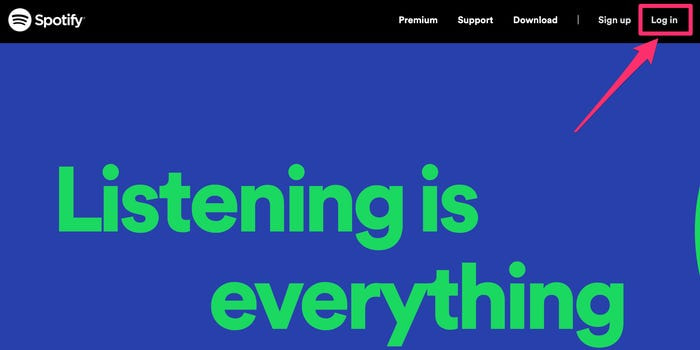 3. Once you've signed in successfully, go to the Account section of the site. Tap the three horizontal lines icon in the upper-right corner of your mobile device to bring up a drop-down menu. Make your selection under Account in the drop-down menu that comes up. Enter your username and password and click Login in the upper-right corner of the page to access your account.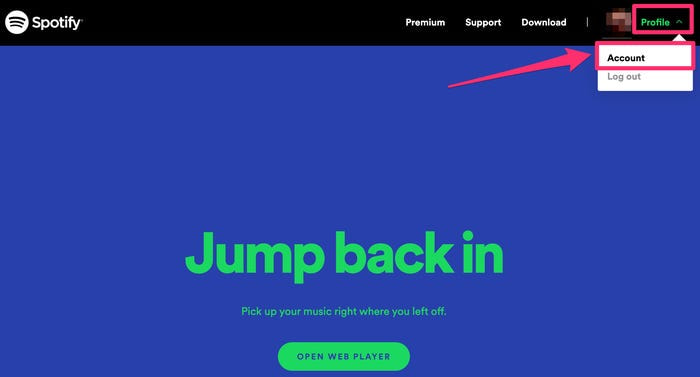 4. Your current plan may be modified by navigating to the bottom of the page and selecting the Change Plan button there.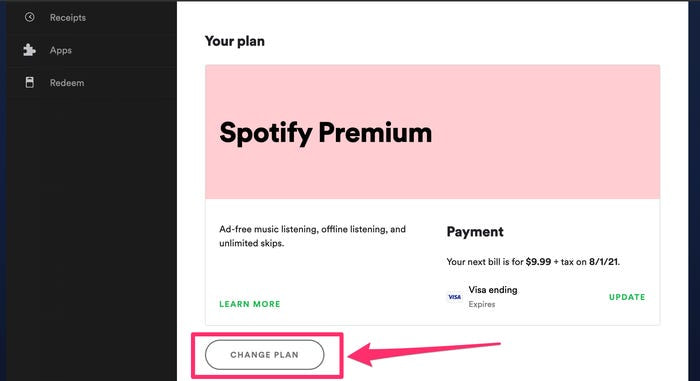 5. For further information on how to terminate Spotify Premium, visit the Spotify Free section on the following page and tap or click Cancel Premium.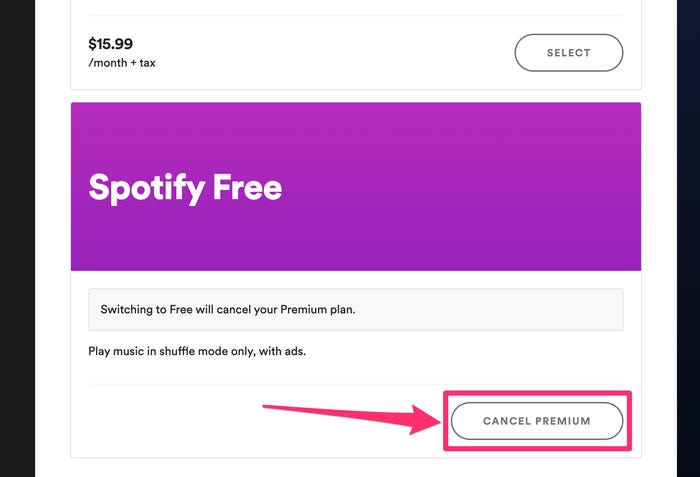 6. When you cancel your Premium membership, you'll find out exactly what you'll lose on the next page. To cancel, go to the bottom of the page and click Continue. Then, on the following screen, click Continue to Cancel once again.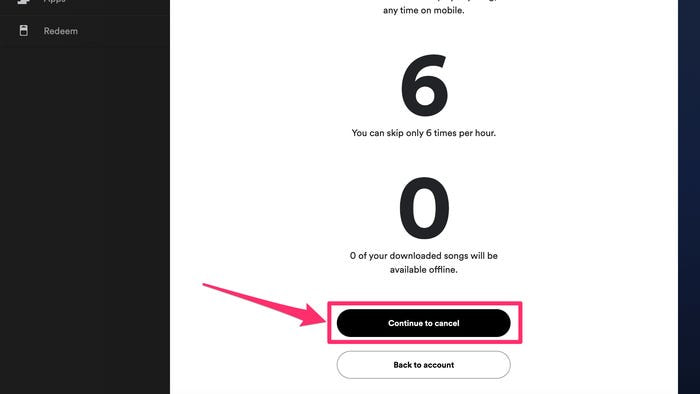 7. You may then confirm that you want to cancel by selecting Yes, Cancel. Your account will be returned to its free version at that time.
Unblock Spotify from anywhere in the world with VPN Unlimited today
Note: VPN Unlimited is a part of the MonoDefense security bundle.
How to Cancel Spotify Premium using Apple ID
Regardless of whether you purchased Spotify Premium via the Apple App Shop or another third-party app store, you may cancel your membership using your iPhone's Apple ID settings.
1. Launch the Settings app on your iPhone or iPad.
2. To proceed with the procedure, go to the Settings page and click on your name and Apple ID at the top of the screen.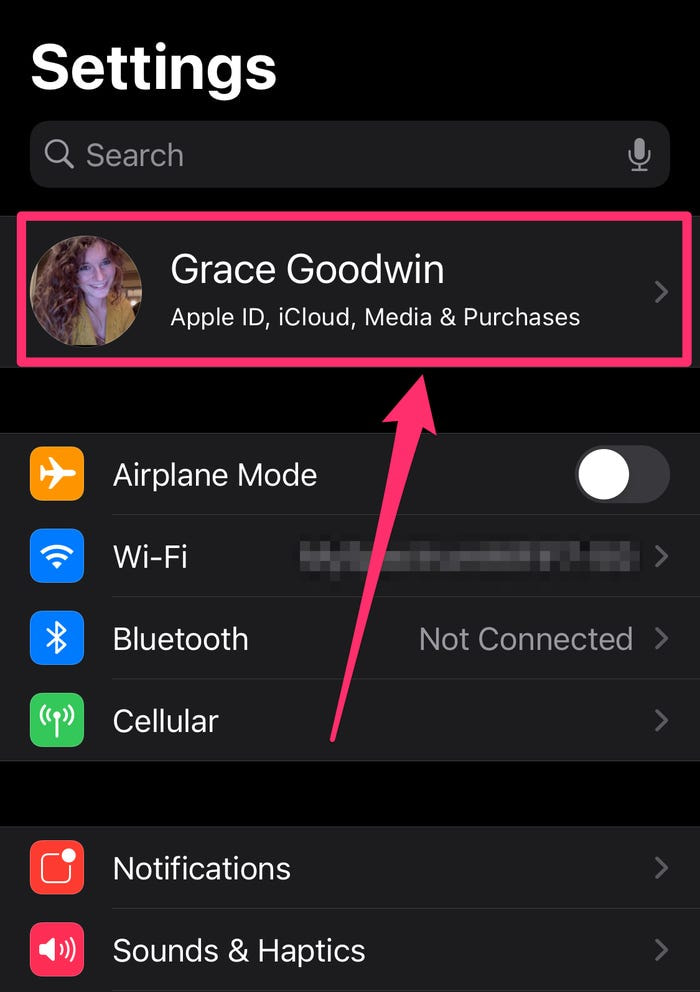 3. All your Subscriptions will be visible on the Apple ID page.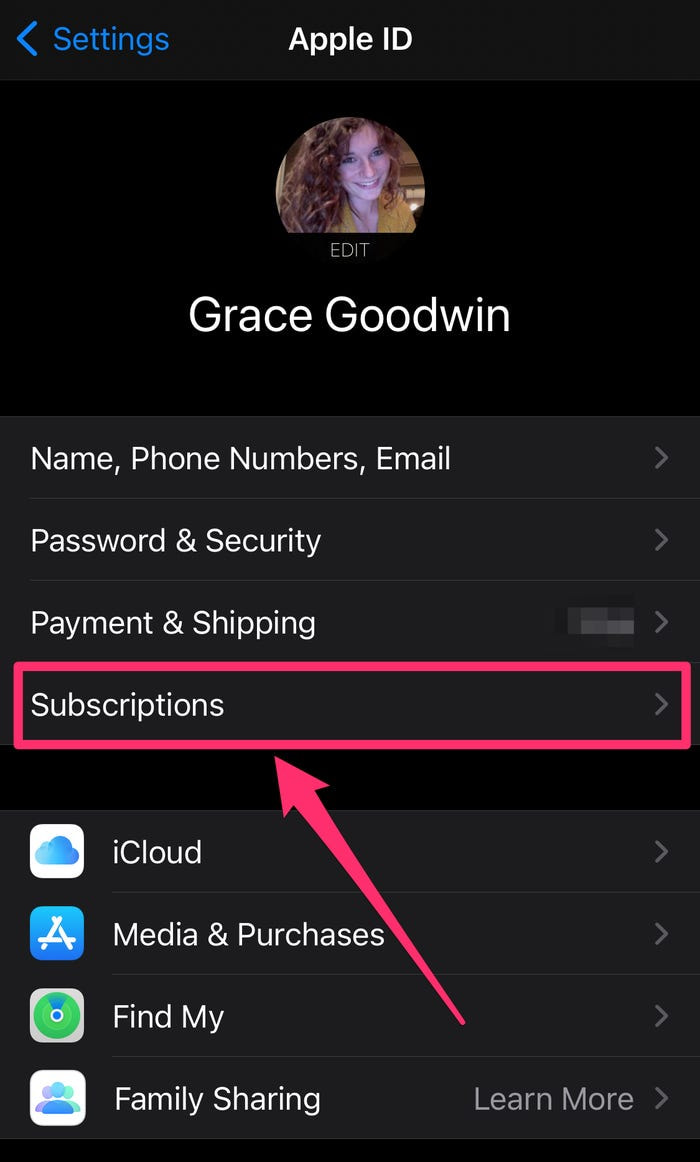 4. Locate and pick Spotify from your list of subscriptions.
5. Then, on the Spotify page, click on Cancel Subscription to proceed.
This will not remove your account, but will instead terminate your premium membership and relegate you to the free tier, which still enables you to play music while being interrupted by commercials. You'll also be able to maintain all of the playlists and songs that you've stored. Your premium account will continue to be accessible until your next paying period, which may be a few days or weeks away.
Third-Party Subscription
If you don't see an option to modify your plan for any reason, it's possible that you're receiving your subscription as part of a package from another company, such as a cell or internet service provider or Apple. If this is the case, you will need to contact the third party in order to terminate your paid membership. If you have an iPhone, for example, go to Settings, then press your name at the top of the screen, then Subscriptions to check which services you have subscribed to via Apple.
If you're part of a family plan but not the manager of the plan, you can leave the plan but not cancel the subscription. Only the manager of the plan can do that.
Use the best VPN to unblock Spotify and listen to your favorite music from wherever you are
Download VPN Unlimited Now!