How to Choose the Fastest VPN in 2021

Updated on July 13, 2021: From now on, traffic filtering, malware protection, and suspicious DNS activity blocking are available as a part of the separate DNS Firewall app.
VPN Unlimited is a part of the MonoDefense security bundle
When choosing VPN software, comparing prices and a set of features only is definitely not enough. Hardly anyone would want to compromise speed and experience a considerable slowdown or buffering. So high speed is always an important element in your VPN choice, especially if you binge-watch Netflix, listen to music, play games online, or simply surf the web.
What is the best fastest VPN in 2021 that will ensure your privacy, security, online freedom, and offer great speeds at the same time? What to pay attention to? How to get started with the fastest VPN? VPN Unlimited team has prepared all the answers below. Let's dive in right now!
Why Does VPN Slow Down Internet Speed
Frankly speaking, all VPNs slow down your internet speed to some extent, some more than others. It's inevitable and the reason lies in the specifics of how a VPN service works. A VPN puts an extra step between your device and the websites you're visiting. It encrypts your internet traffic using a secure encryption algorithm and routes it via a remote VPN server, from where it will be sent onward to its destination on the internet.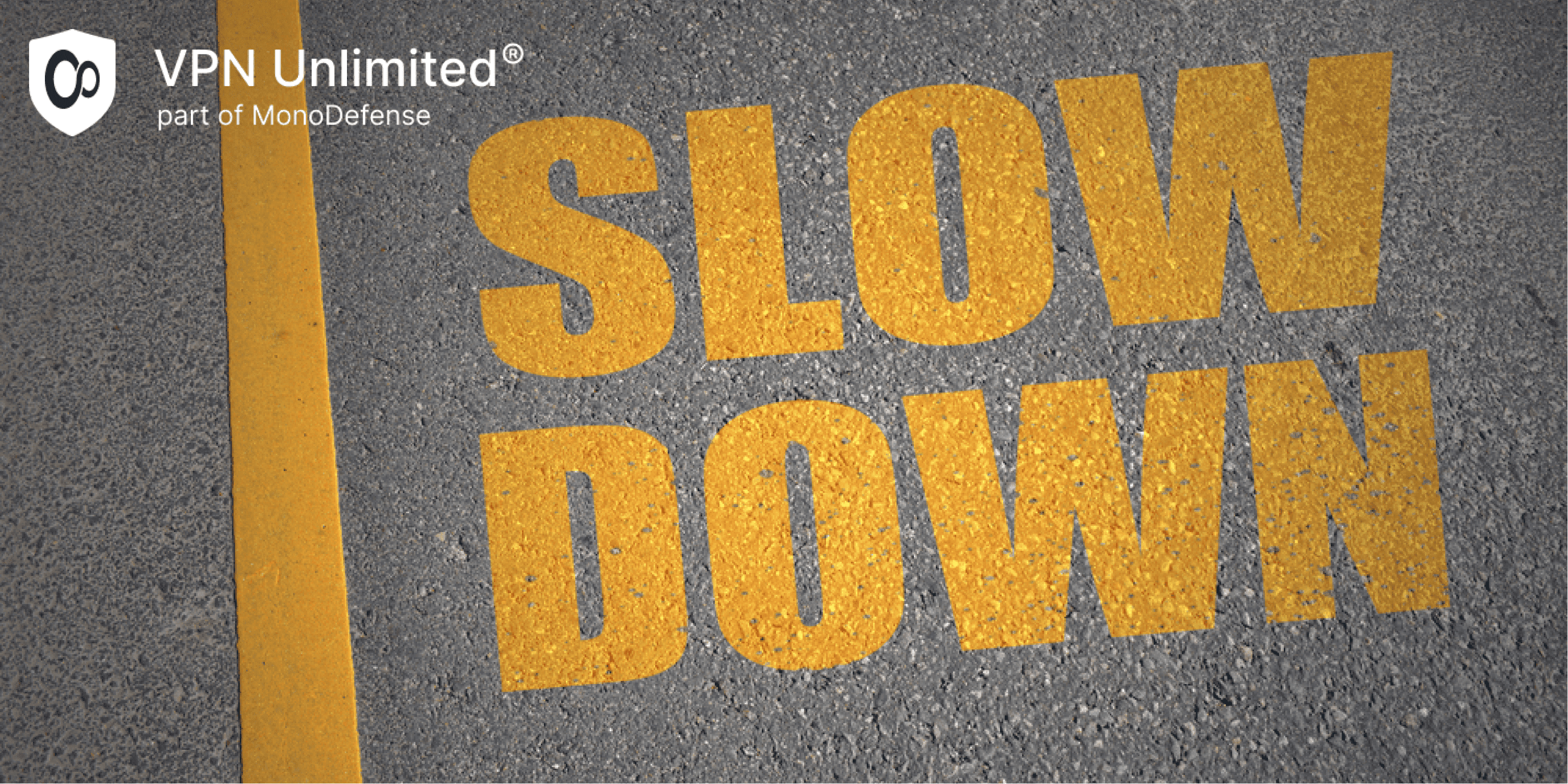 This encrypted tunnel causes some reduction in speed, but as the result, you get ultimate privacy, protection of sensitive data, and unrestricted access to content. Nevertheless, the speed loss may discourage many netizens from using a VPN at all.
But there's no need to choose between your privacy, security, and internet speed! A fast VPN like VPN Unlimited negates much of the slow-down. It offers the highest speeds and causes minimal speed loss, which you won't even notice, and will enjoy a fast internet experience as before.
How to Choose a Fast VPN in 2021
When it comes to speed, many variables are at play. We've pointed out some of the most important criteria to pay attention to:
Number of VPN Servers
The fewer servers, the more crowded they are. And the more crowded a server is, the lower speed it provides its users. So make sure you choose a service with a wide network of VPN servers.
The distance to a VPN server also matters. For example, if you're in Spain and connect to a server in Australia, it is a great distance for your data to travel. The nearer the server is to your physical location, the better the speed. So, unless you need a server in a specific location, say, to unblock content available in that country only, it's recommended to choose a VPN server in the same or nearby country.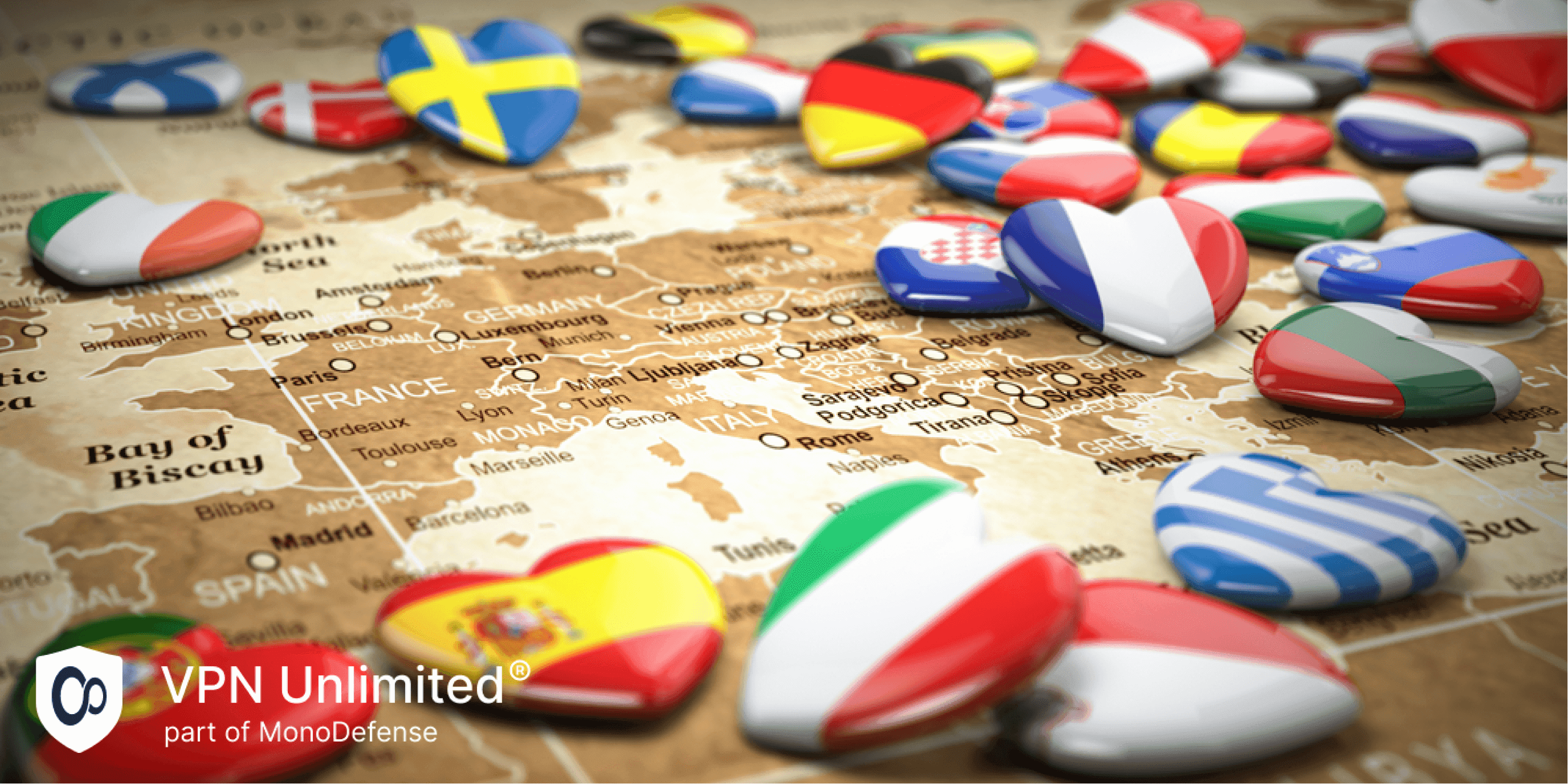 Trusted VPN software VPN Unlimited currently offers 3000+ high-speed servers in more than 80 locations globally, which ensure a fast and enjoyable VPN experience in any spot in the world. For each server, VPN Unlimited shows its workload, to help you make an informed decision and select less loaded options.
Choice of VPN Protocols
A VPN protocol determines the level of encryption. Certain protocols are considered to be highly secure but take your data longer to travel back and forth. Other options provide a bit less, but still acceptable security, which improves internet speed. So, the best fast VPN should offer a selection of different VPN protocols.
With VPN Unlimited, you can choose between OpenVPN, KeepSolid Wise, IKEv2, and WireGuard, which is considered to be one of the most secure and fast solutions in the industry.
What Makes VPN Unlimited the Best Fastest VPN in 2021
VPN Unlimited gives you both advanced security and high speeds. Besides, it lets you enjoy numerous other perks that make it the best fastest VPN in 2021:
Fast and Secure Streaming
Thanks to special streaming servers, VPN Unlimited lets you watch your favorite movies and TV shows on US Netflix, Amazon Prime, BBC iPlayer, Max, etc. from wherever you are. Try them yourself and stream whatever you want in full privacy and security, without any buffering or slowdowns.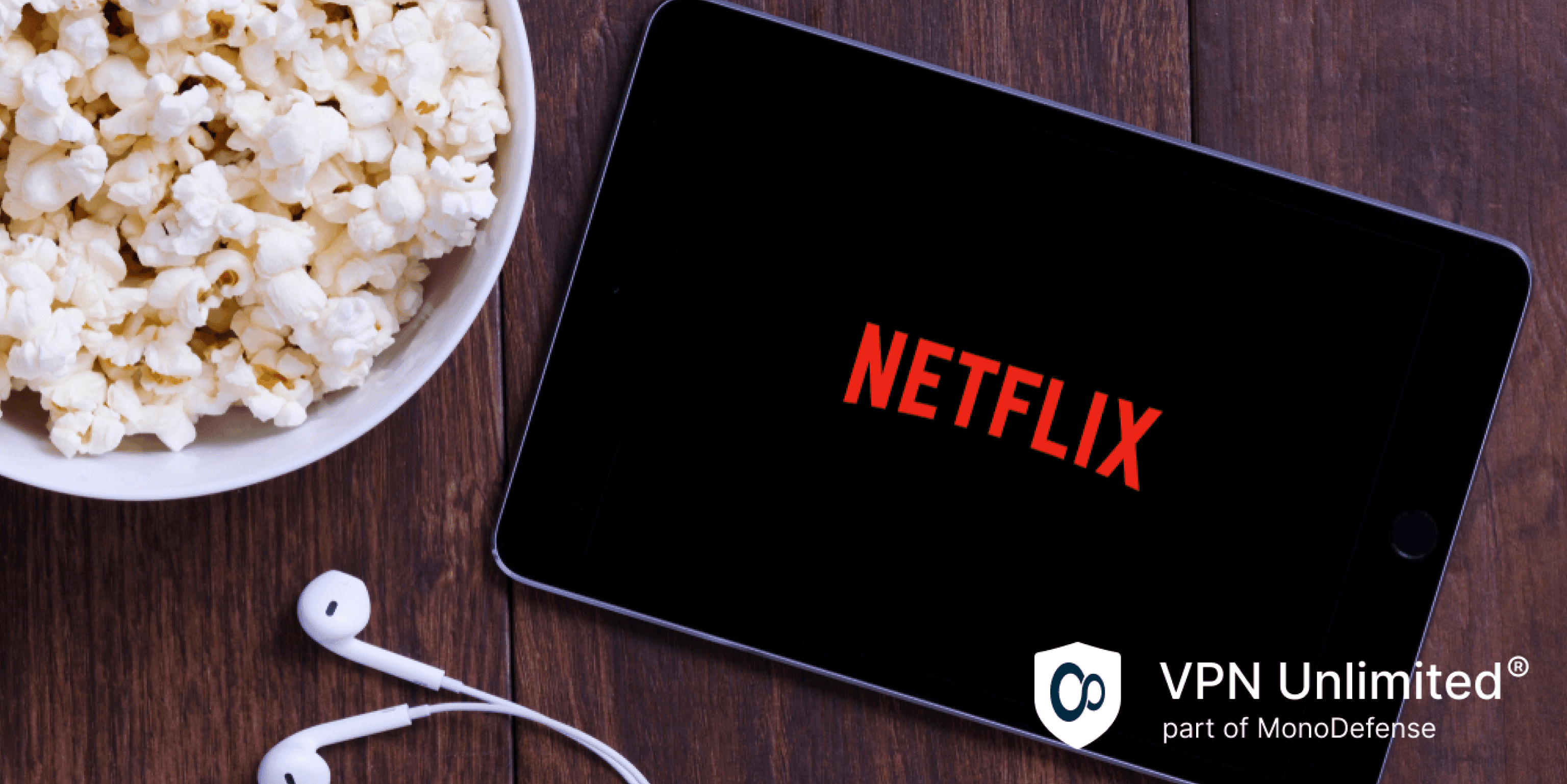 If you play games online and use VPN to access another region's servers or to overcome IP bans, ping is of great importance. To avoid lags and stay competitive in the game, choose the closest VPN server, as it should offer less ping. You can also use VPN Unlimited's Ping test feature to pick the necessary server.
Personal Server for Best Experience
Want to level up your VPN experience? VPN Unlimited has a super-offer! A Personal VPN server that belongs to you and serves your needs only. With a Personal server, you no longer share traffic, bandwidth, and the same IP address with others. This means the best possible connection speed and no risk of being banned because of other users.
Optimal Server and Protocol
Don't want to bother yourself choosing the closest and less loaded server and testing different protocols? Use the Optimal Server and Optimal Protocol features, which will do it automatically for you. They help you get the fastest VPN speed and best performance with ease.
We value your privacy and believe that your online life is nobody else's business. VPN Unlimited is a no-log VPN service, which means we don't store records of your online activities, so we couldn't share anything with third parties or governments even if requested.
How to Get Started with VPN Unlimited
Download VPN Unlimited on your device.
Create your KeepSolid ID or log in using the existing one.
Click the big Start button to establish a connection and enjoy a smooth and fast VPN experience.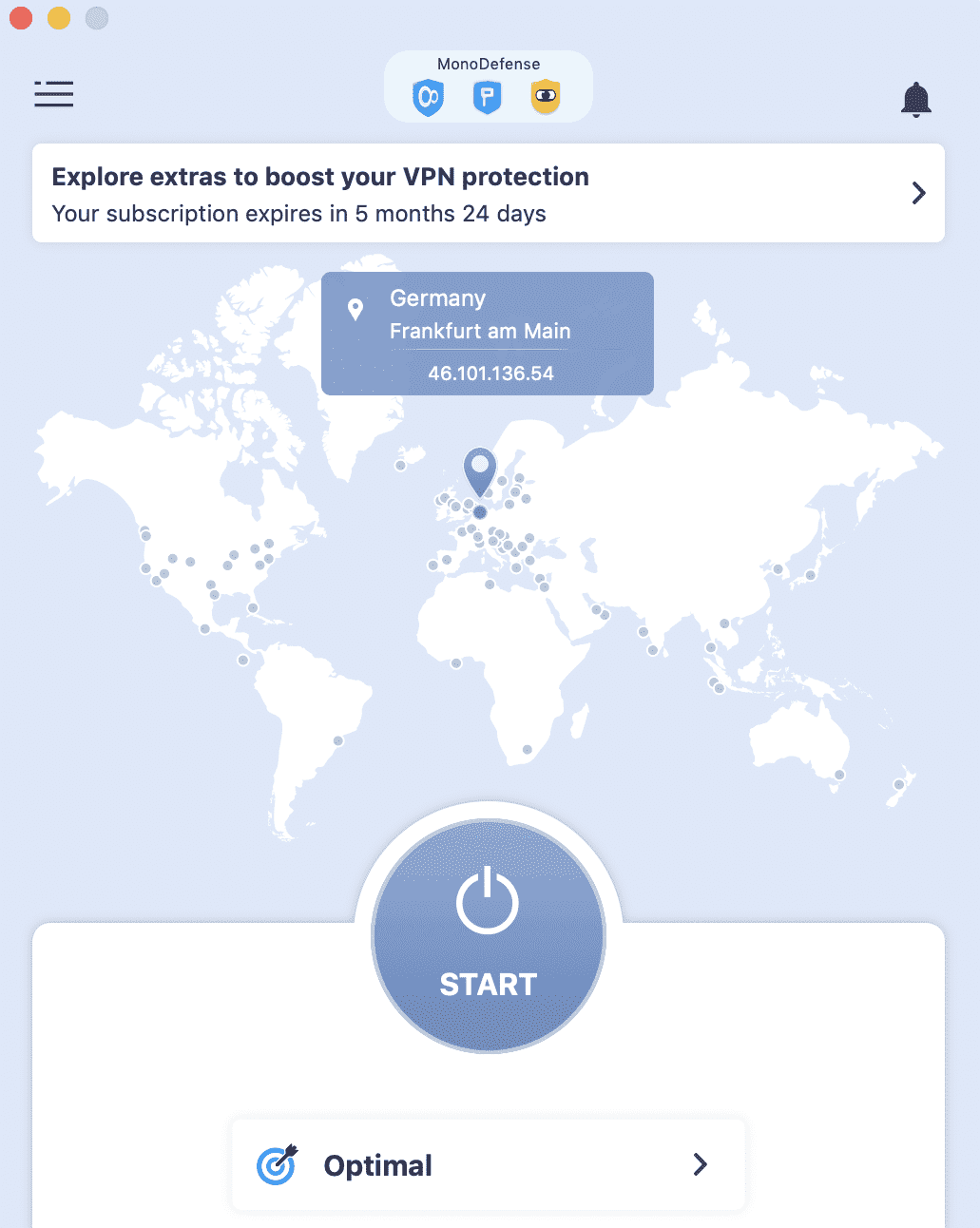 In case you want to speed up your connection, check out tips in this guide, or feel free to contact our customer support via [email protected]. We'll be glad to answer your questions!
Bottom Line on the Fastest VPN in 2021
Slowdown due to a VPN is not a rare occasion. But it doesn't mean you have to sacrifice speed for privacy and security – you can easily enjoy them all at once! Just use a fast VPN solution like VPN Unlimited, a service with ultimate speeds and no bandwidth limits, no throttling, and no restrictions. Try it out and see for yourself!